As SPAC 2023 looms, we are feeling nostalgic. Let's take a stroll down memory lane and look at SPAC times gone by.
SPAC History Lesson
SPAC? If you haven't had the privilege of attending this event, let me run you through it. SPAC, otherwise known as School and Sports Photographers Association of California, is a nonprofit volunteer organization that annually holds a conference in Las Vegas. I'm not just telling you this information for trivia night points; SPAC and Fotomerchant have an intertwined past. We honestly would not be where we are without SPAC.
In 1956, SPAC began with a small group of photographers from California meeting in Vegas to network and socialize. Since these humble beginnings, SPAC now welcomes photographers, studios, eCommerce providers, printing labs, and many more. SPAC currently serves as the acronym for School Photographers Annual Conference. This shows that SPAC now serves the needs of all school photographers in the US, not just California. Traveling from all corners of the country to gather, SPAC has genuinely become something with intangible value.
Fotomerchant & SPAC's History
2016
We go way back. It all started in January 2016. We were doing some market research and became interested in the high-volume industry. On a reconnaissance mission, we tried to gather as much information as possible from this event. Turning up to this event as attendees, our CTO Derek Clapham and lead developer Gabriel Moreira had their eyes opened to the potential for innovation and growth in the school photography industry.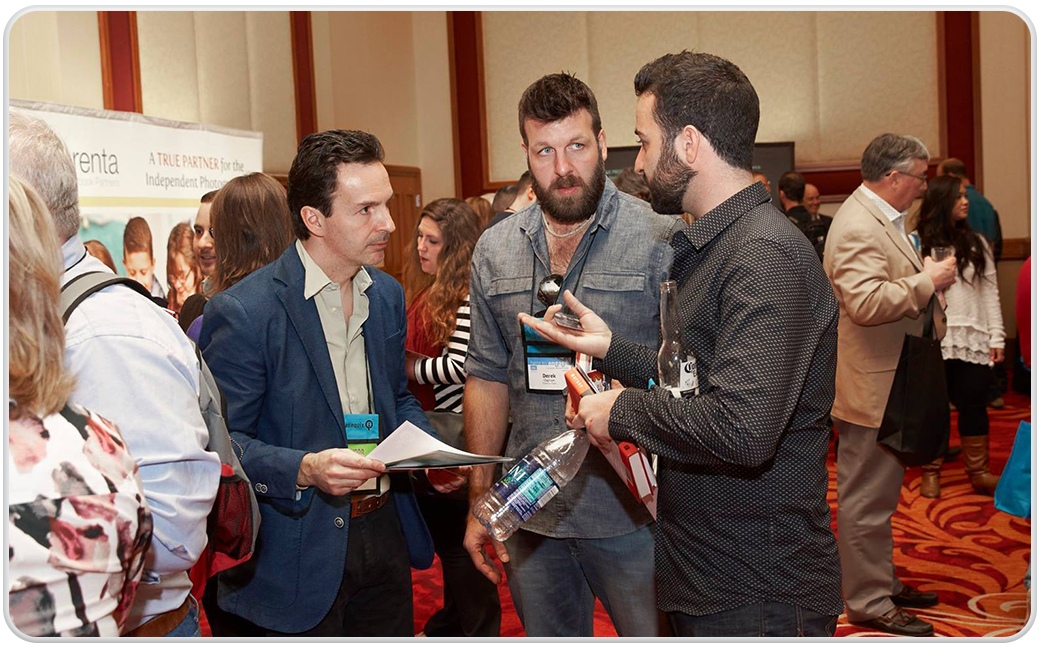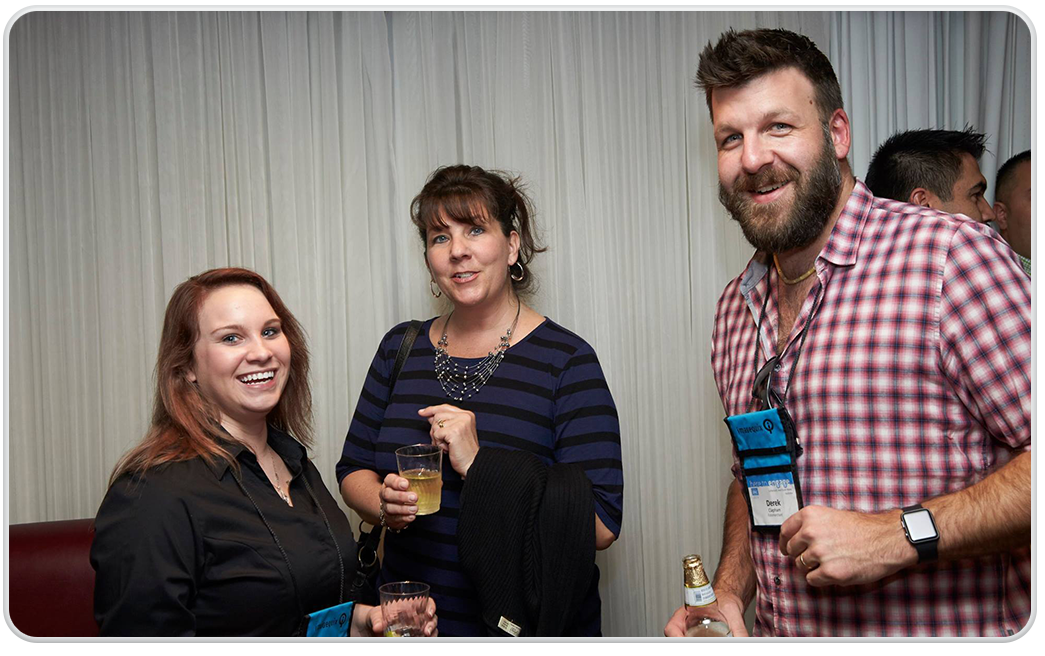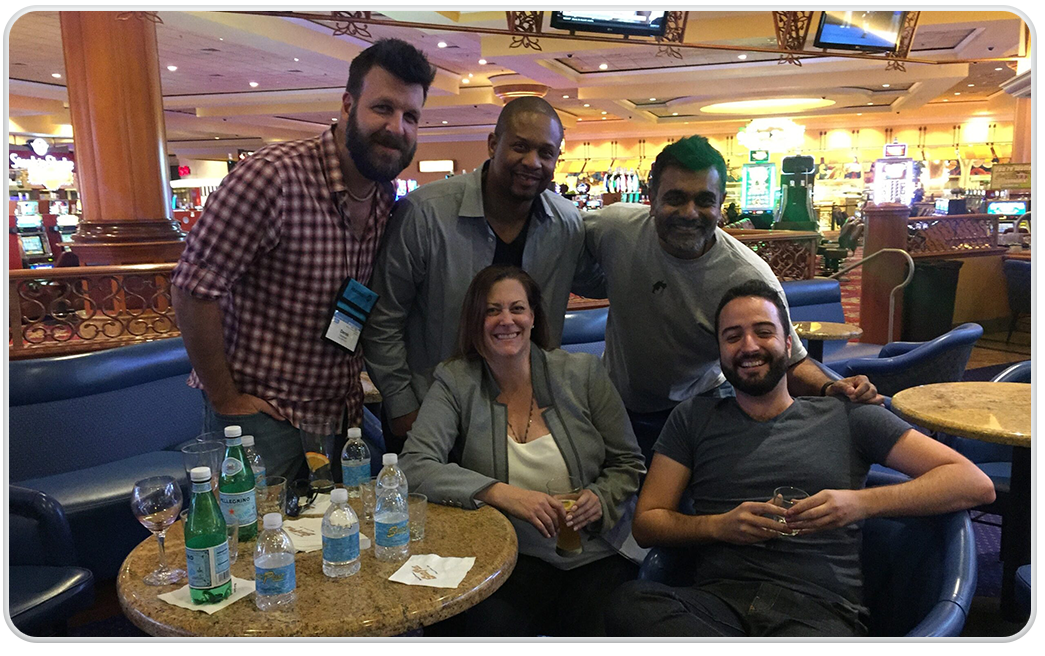 It was truly illuminating. That's not all that happened this year; more importantly, new friendships were forged that laid the foundation for many SPACs to come.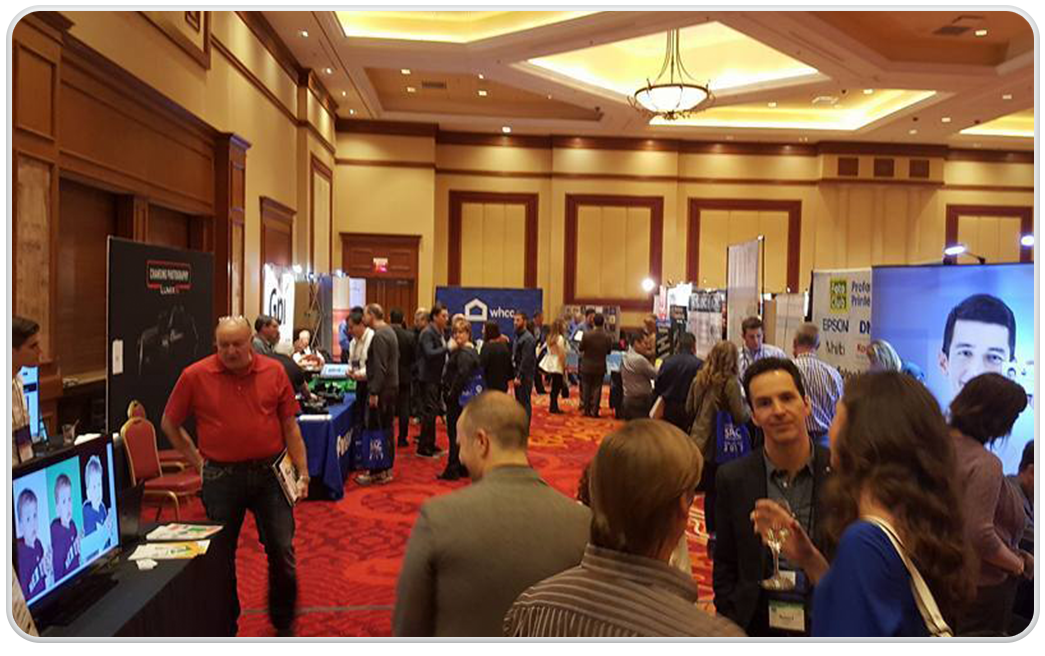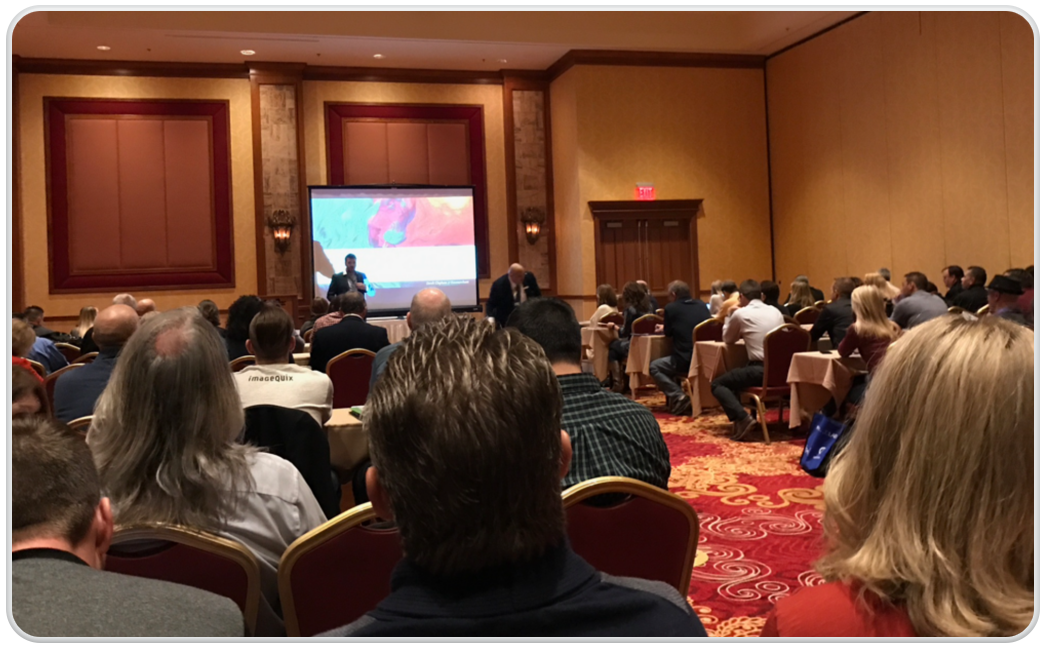 2017
Fast forward to 2017, and we were rocking up with our very first booth. Well, almost a booth. More like a trestle table. We all have to start somewhere. A small yet successful affair, we learned a lot from this year. You would have seen an early version of commerce if you had caught us at SPAC during this time. We also picked up our first large customer, so it was a successful mission all around.
This year also marked the first of Derek's talks. The room was packed with around 220 people.
2018
This was the year things began to pick up for us. We had our very own booth with a snazzy backdrop to match. Four of us attended, pumped to show off our commerce solution with new expanded functionality.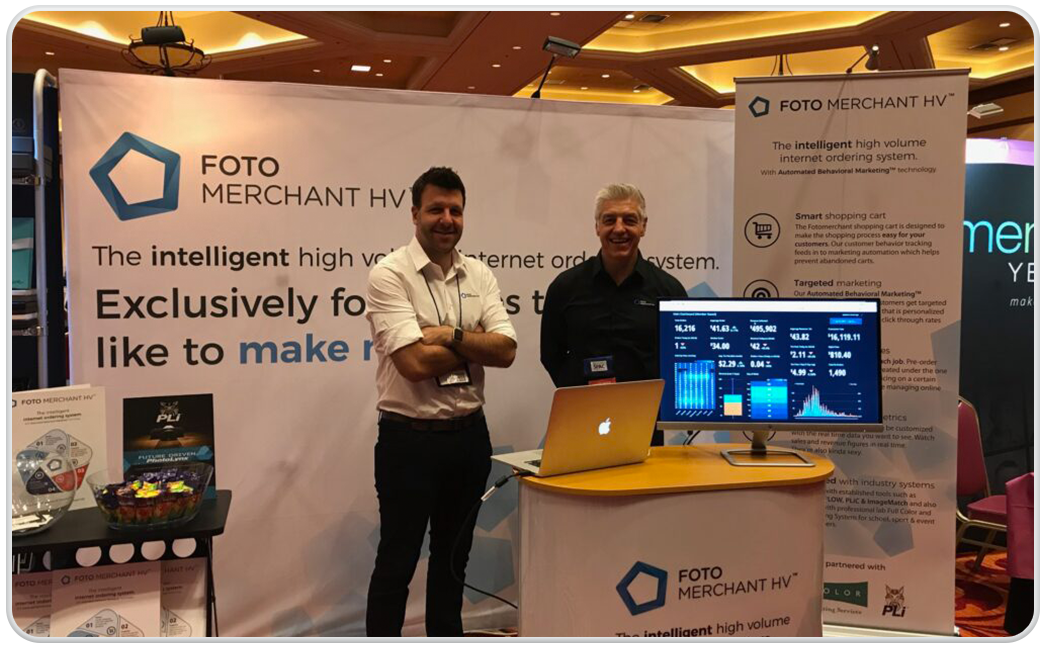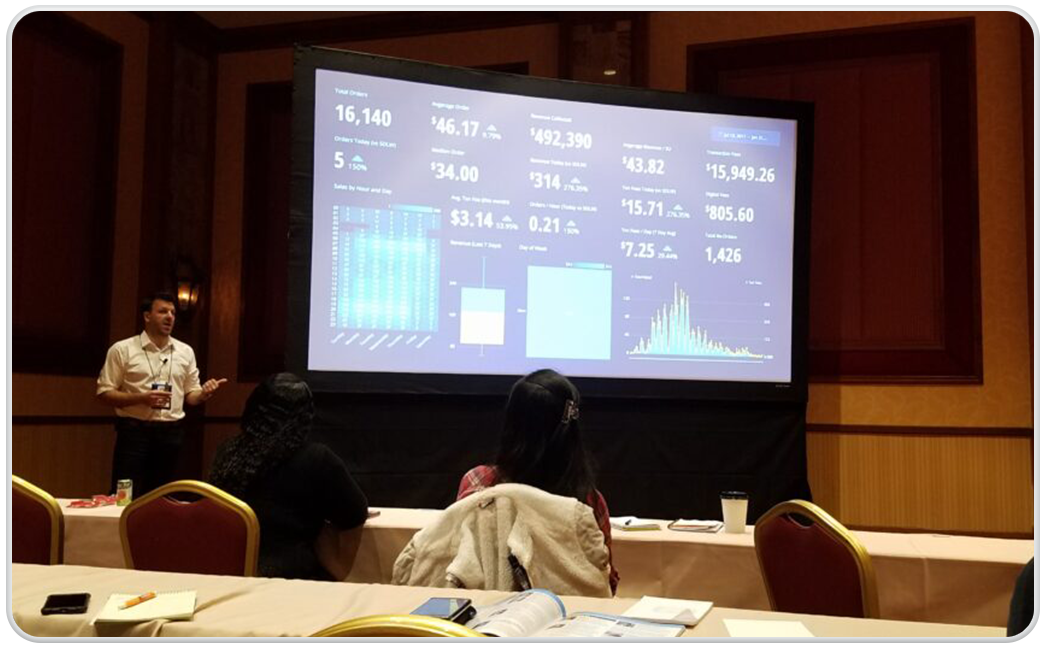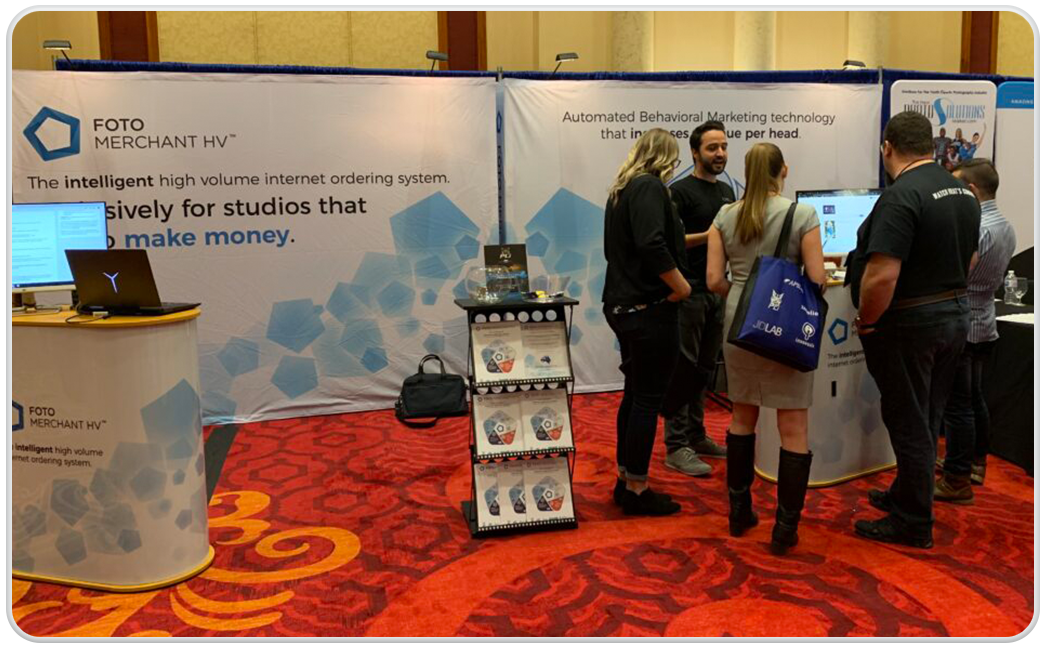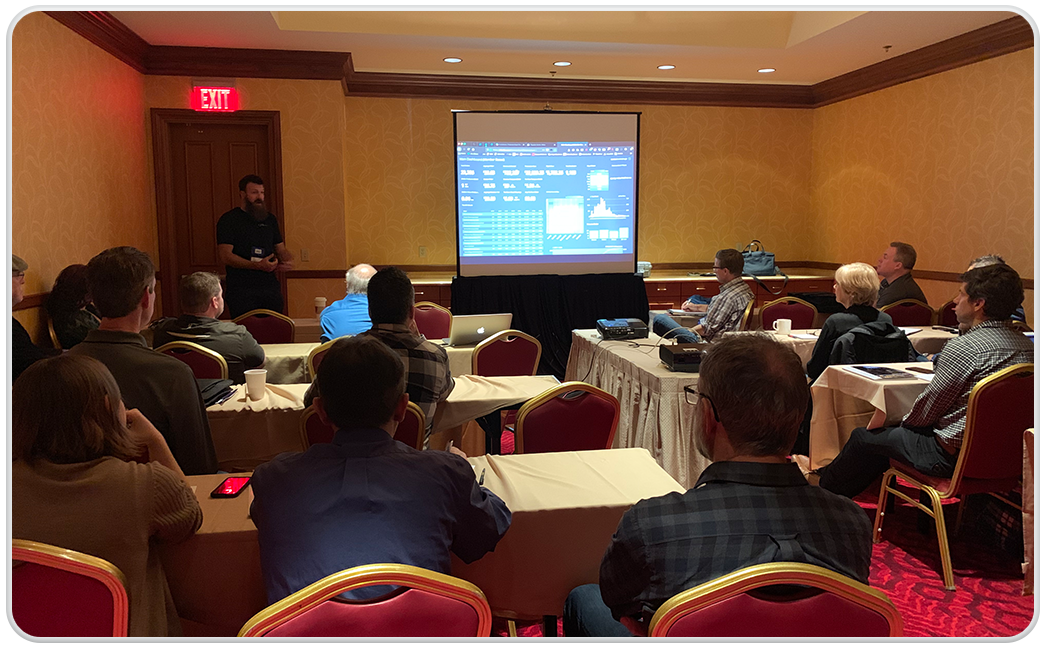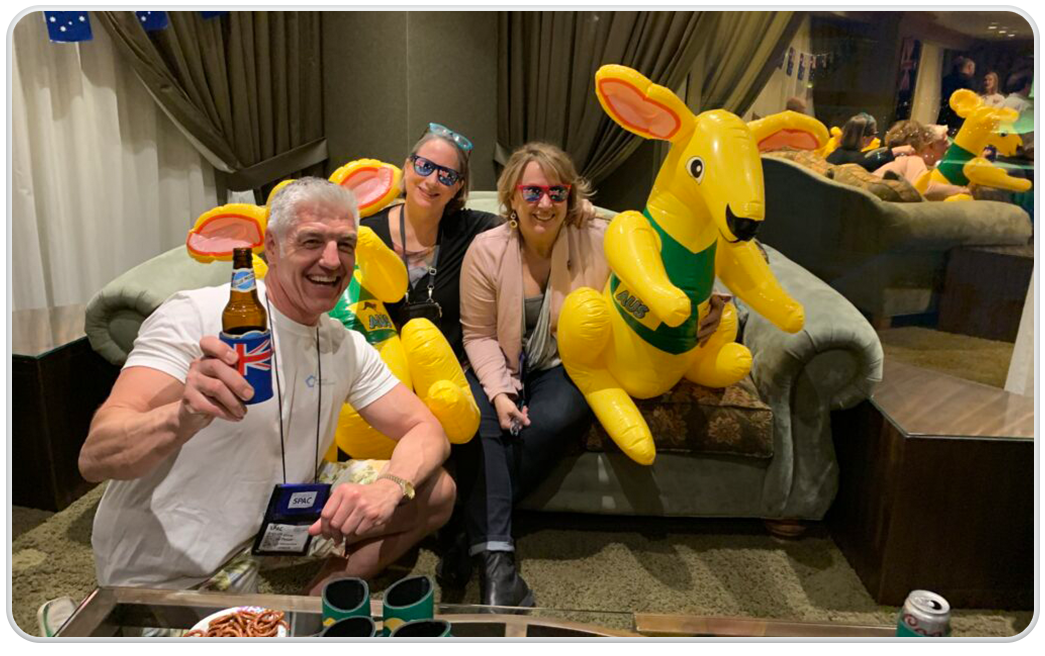 2019
In 2019 we were given the opportunity to occupy a double booth set up. Our presence was growing, and with this, our Australia day party was born. With almost double the team members from 2018 now here to help out, we got to work providing a fantastic party in one of the hotel suites.
2020
This year marked a turning point for us. Our team had gained in size and had an impressive new booth set up. With a large-scale backdrop, we were making a statement, and it worked. Attracting many new faces, we spent most of our conference giving demo, after demo, after demo.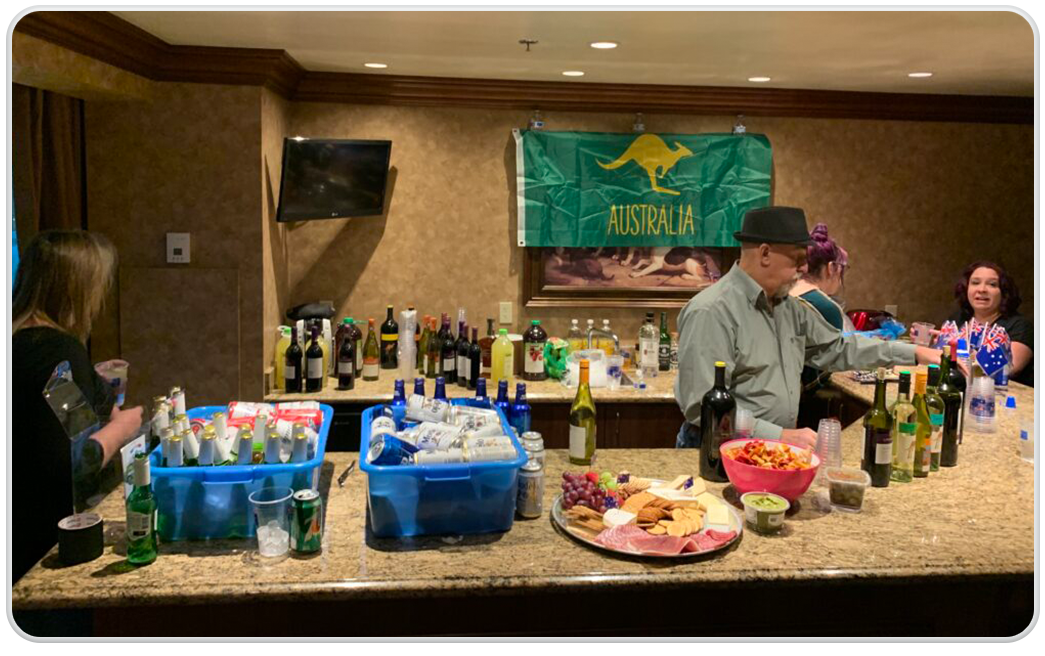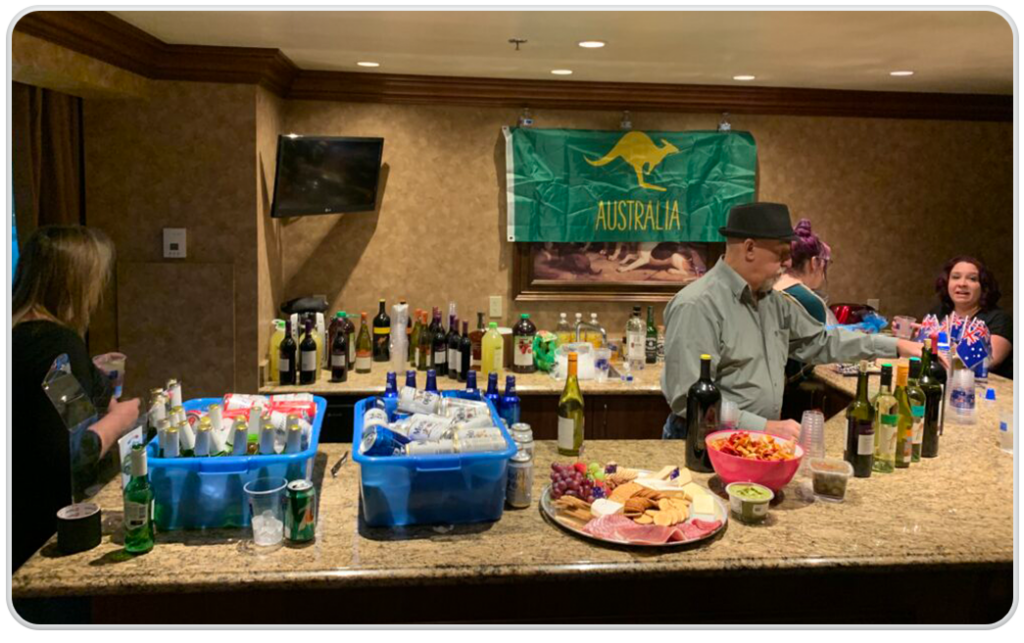 Derek gave a presentation to a room packed like sardines. The buzz generated in this room was electric as people stood outside the door to get a glimpse of our new capture device. We were making some serious innovative movements with a new hardware workflow solution.
This was the second Australia day party we hosted. In the suite, the party was a raging success. Party-goers posed for photos and had their backgrounds knocked out.
2021
You might be thinking 2021? I don't remember that SPAC. Well, there is a good reason for that. This was the first ever virtual SPAC conference, meaning two things for us. One, we saved a lot of money on airfares, and two, very late nights. We transformed our Sydney office space into a demo recording studio and got to work.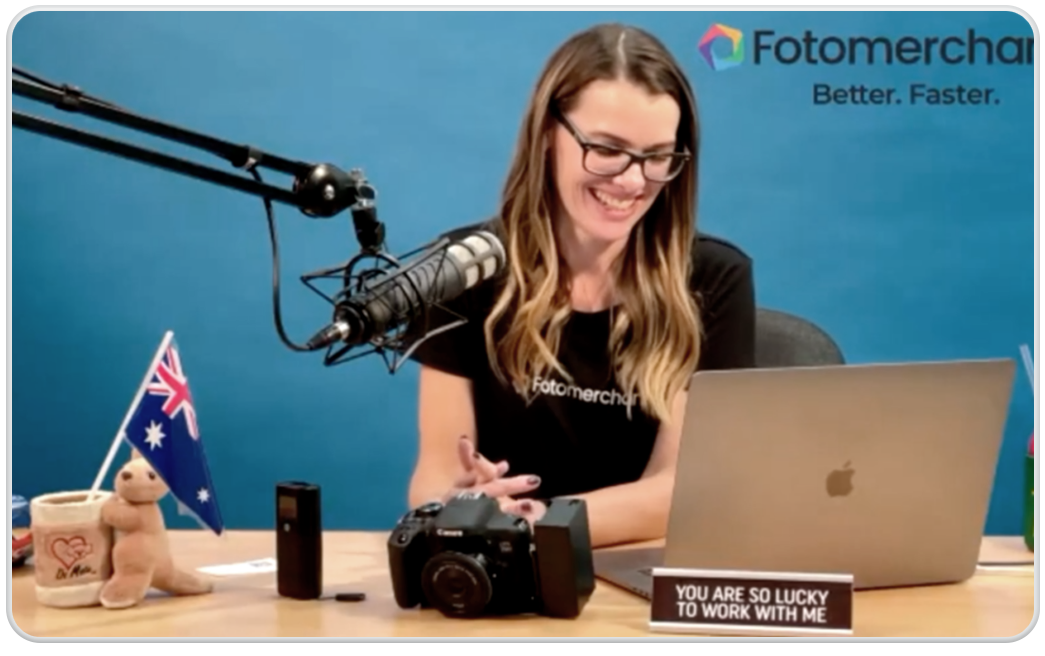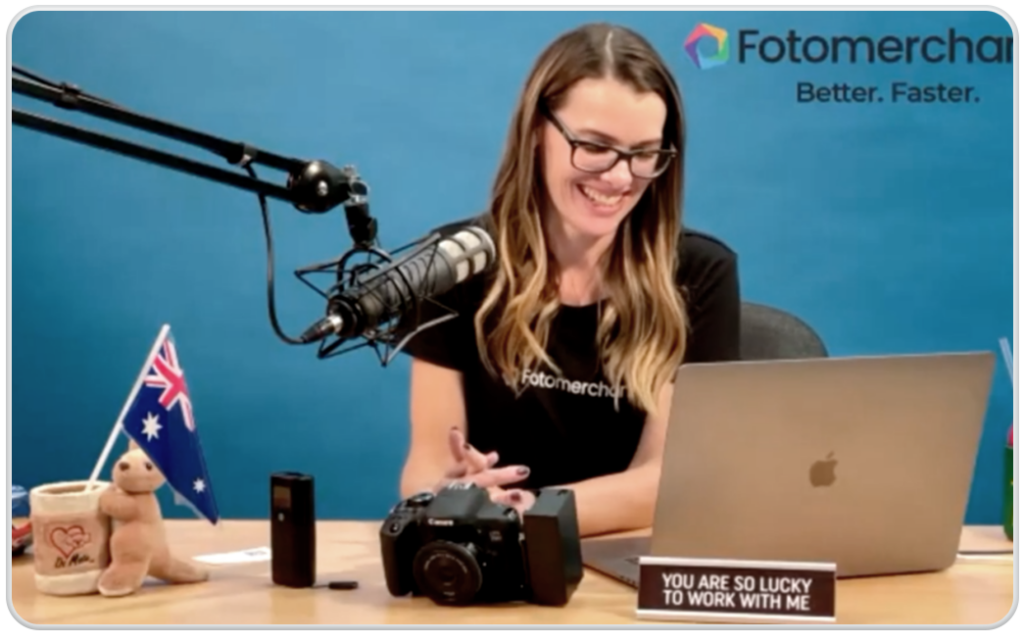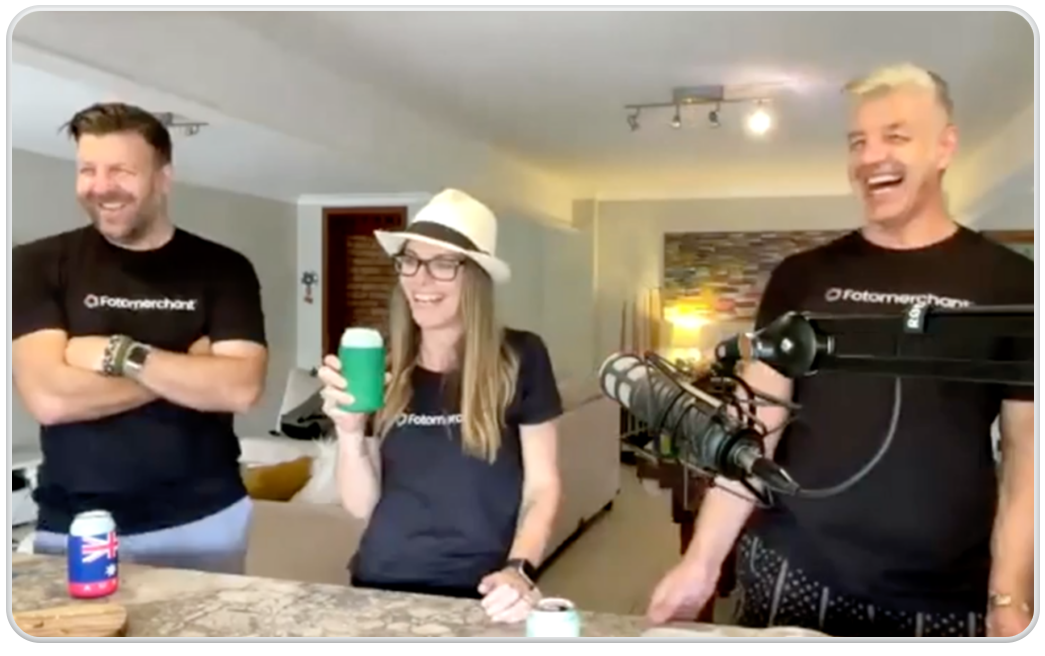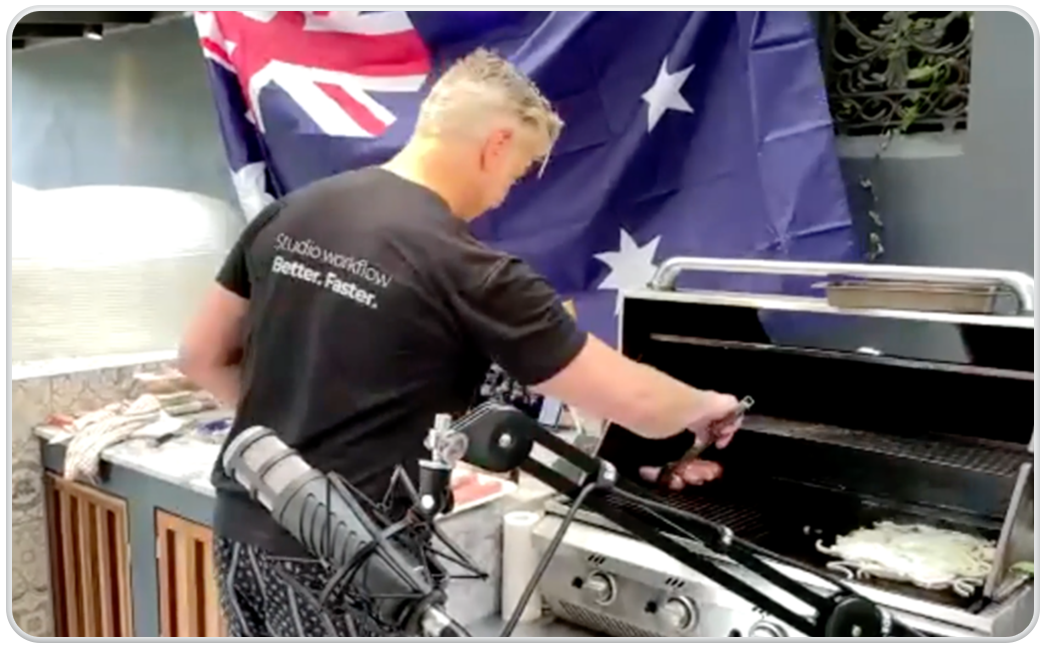 Our usual Australia day party also became virtual. Hosted in our CEO's house, we gathered for a day of BBQ'ing, pie making, and poorly timed jokes due to zoom lags.
We also held our first-ever competition this year. The mission? Provide us with the most creative use of our background knockout feature. The prize? Win a trip down under! We had some amazing entries come through, and then we had a challenging task ahead of choosing a winner.
The winner ended up being Dennis Vargas! Enjoy his entry. We know we did.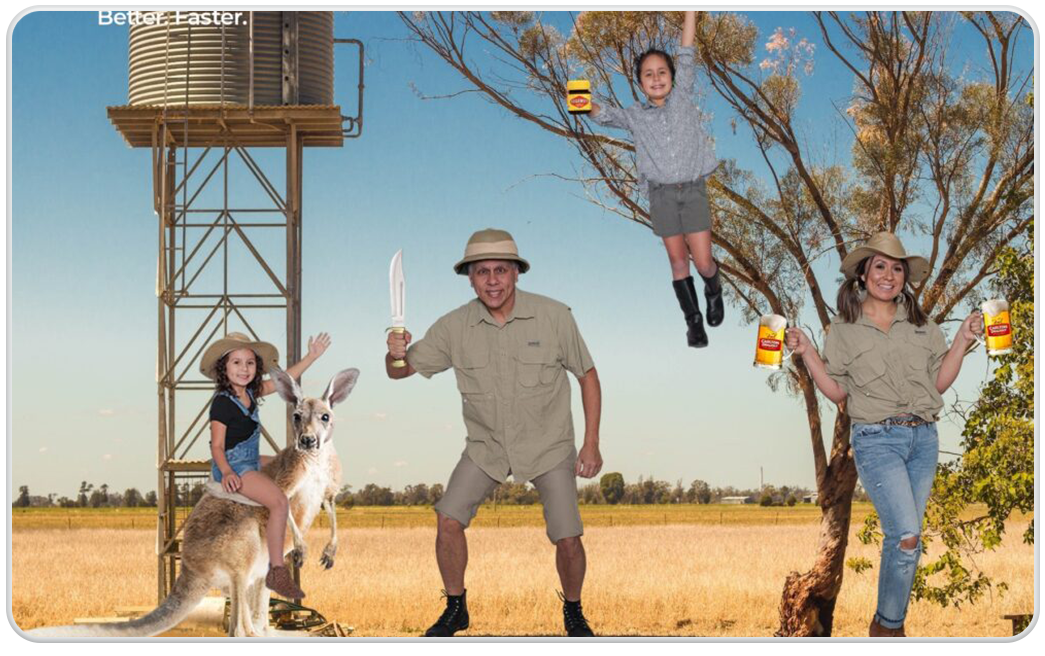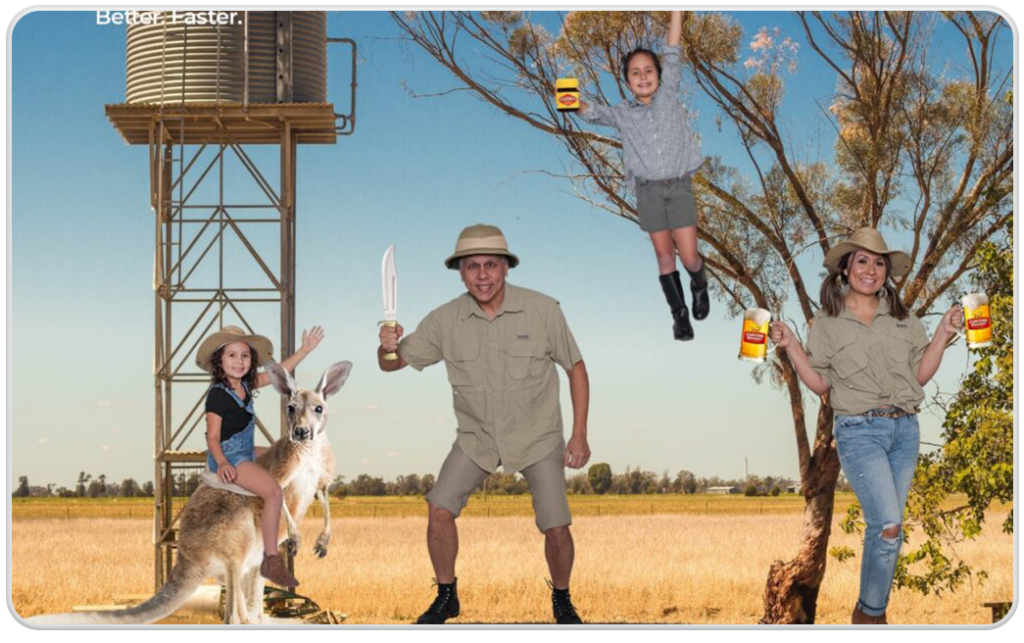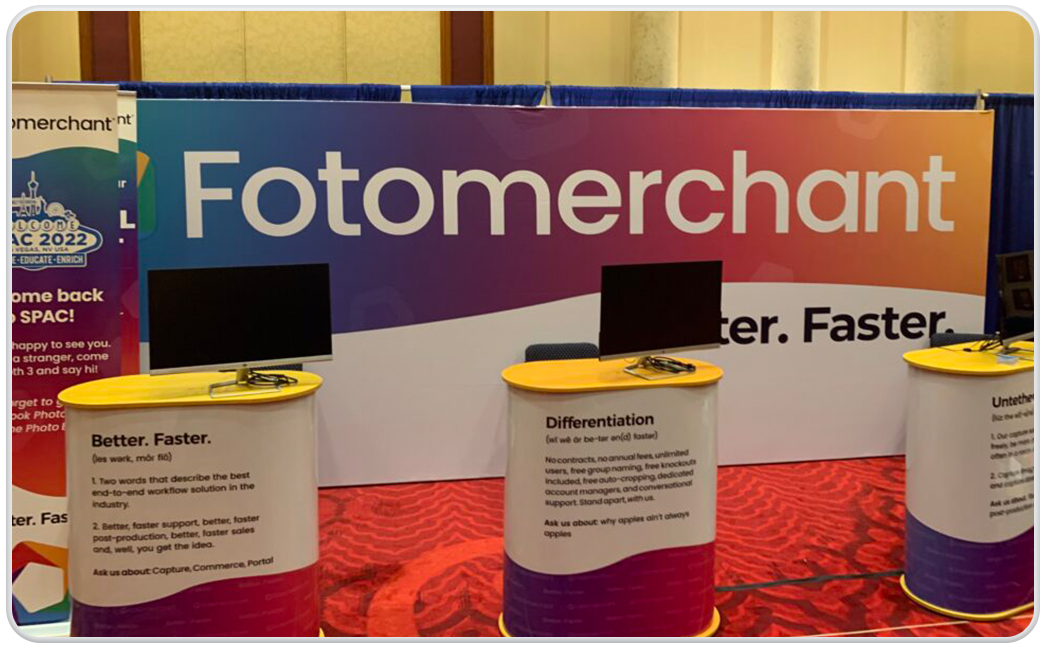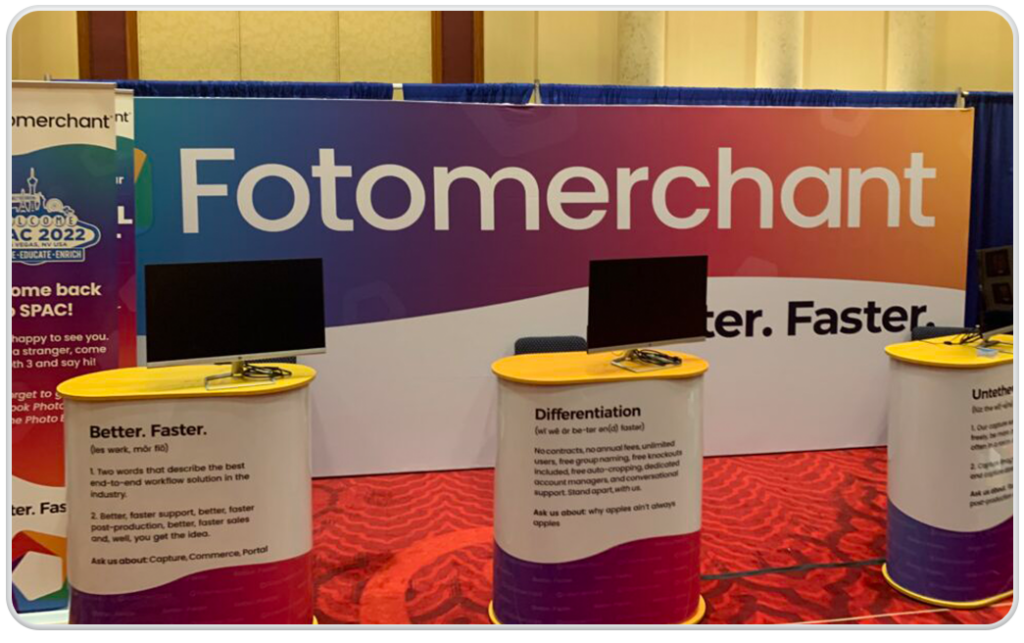 2022
Our presence this year was the largest yet. Joining forces with the Simplephoto team, we had quite a large crew. Last year we also rocked up to SPAC with our new branding. Our booth has never looked better, thanks to the hard efforts of the new marketing team. We have come a long way since our 2017 setup of a trestle table and two laptops!
We presented our end-to-end workflow solution this year. We wanted to show attendees we have you covered, right from snapping the photograph to a customer placing their order. This mission remains unchanged; use us in an end-to-end capacity or slot us into the missing parts of your workflow. We work the way you work!
We had some invigorating conversations during our presentations in 2022. Here are some of the highlights:
Backgrounds Masterclass with 36Pix

School Photography Industry Report 2022 – Interim Results

Growing as a Volume Studio with Strawbridge

Live Case Study with Prime Sports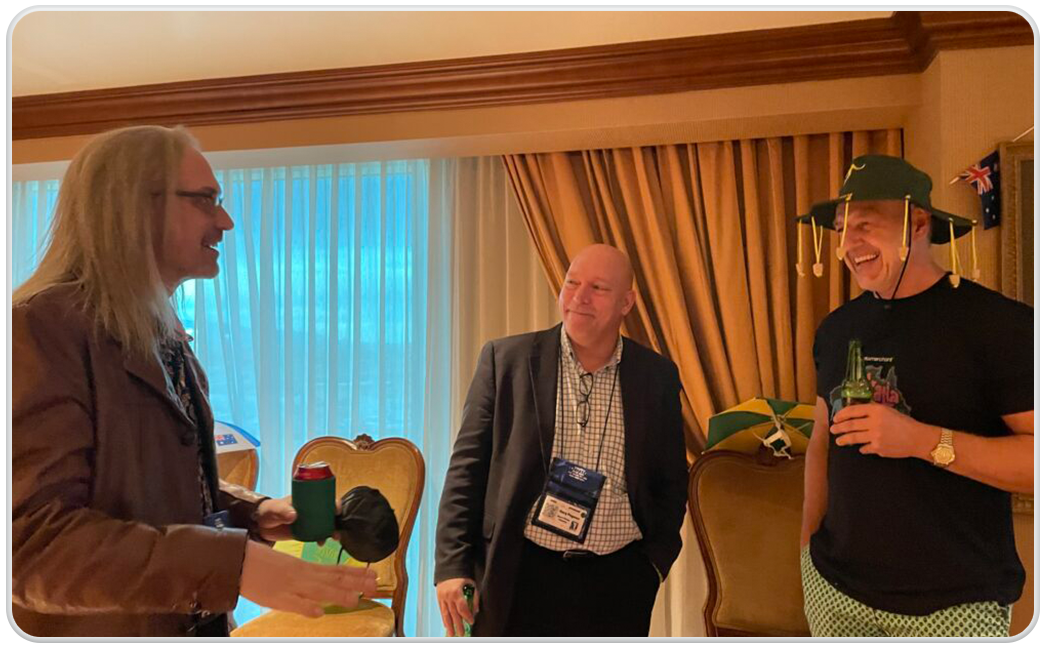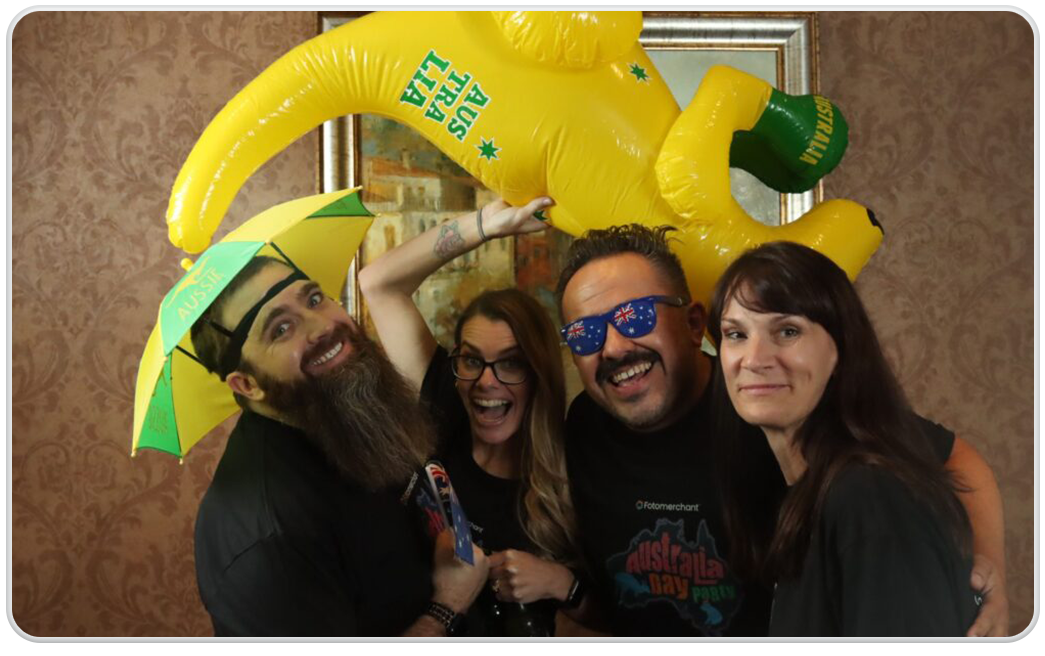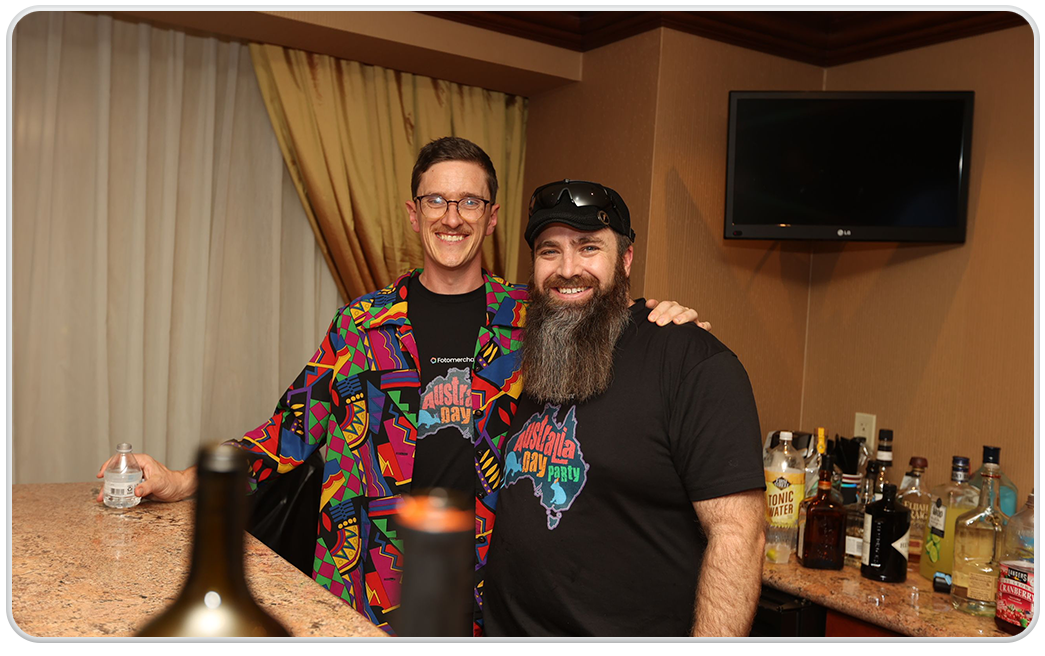 Our Australia day party was also a smashing success. With a bunch of new team members, this was an excellent way to get to know each other.
As we did the preceding year, we hosted our Win a Trip to Australia competition again. This year's competition involved attendees creating their boarding passes and answering a simple question; how would you make a kangaroo better and faster? A simple but complex question, we received some very interesting answers.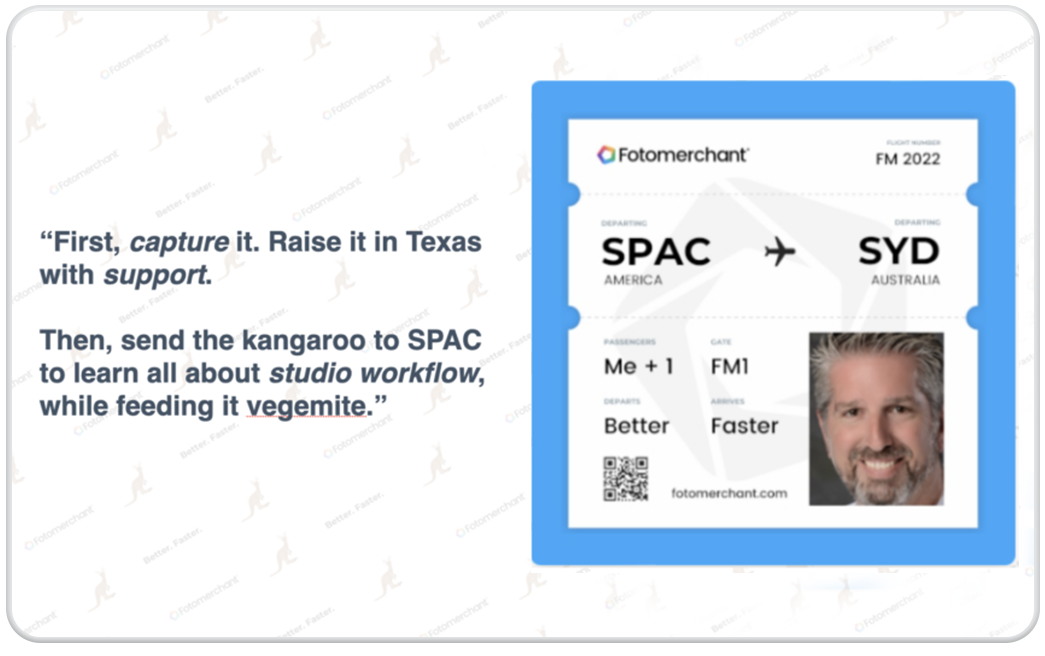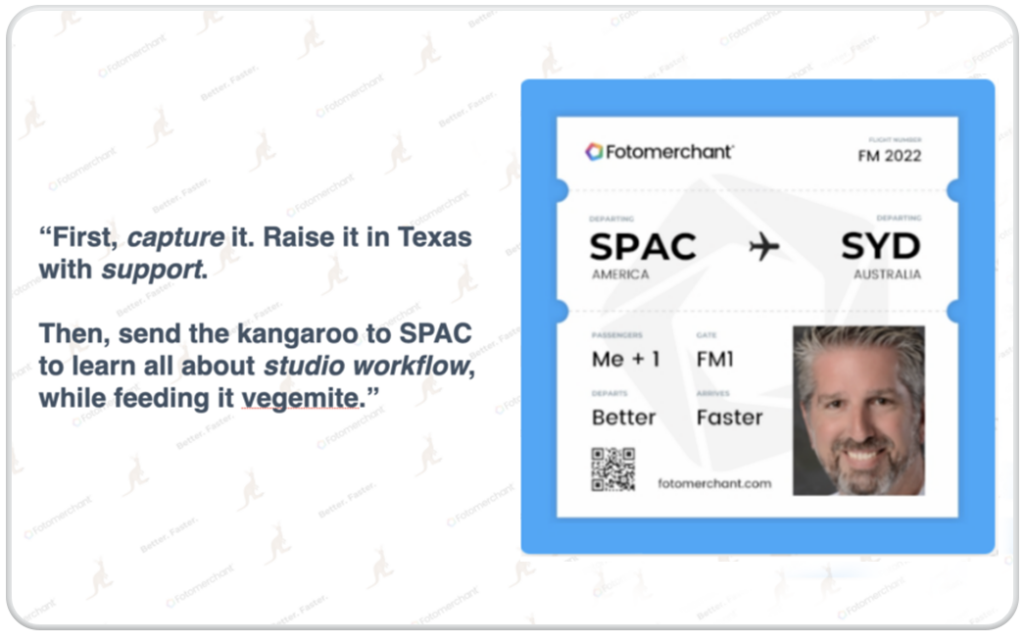 Greg Chatmon from Southern Images reigned supreme in 2022 as he won the trip. Here was his entry…Looking forward to seeing you soon, Greg!
Bring On 2023
We can't wait to see what this upcoming SPAC brings us. As usual, we suspect long nights and lots of amazing new friendships.
We want to round up this blog with a message to SPAC.  Thank you.
Thank you for all you have done for us over these years. Since our first 2016 SPAC experience, we have felt immensely supported by the great people who make up the SPAC committee. As we strive to innovate the industry, problem-solving with the newest technology available, SPAC has been there. Always providing fantastic feedback and support, we couldn't imagine this industry without you guys and gals!
Now that we have felt all the feels, I have a message for you, reader. 2023. SPAC. Be there or be square. 
Our team will attempt to get all the shut-eye we can on our flights in preparation for any burning questions you have. So come ready. We know we are. 
See you real soon!