Backgrounds often get a bad rap. For most studios, they're not the first thought when planning a picture day, and for many others, just the idea of backgrounds brings a sense of dread. And it's easy to understand why. Shooting on greenscreen is cumbersome and has a reputation for producing, let's just say, less than ideal results.
So, as a result, backgrounds have, for the most part, been left there – in the background. And for those that have taken up greenscreen or use backgrounds, the choices available have been ok at best.
So, we're going to change that. We're going to transform the way studios can use backgrounds in their shoots and we're going to lift the standard to make your photos better.
To do this, we need to work with the best in the business so I'm excited to announce a new partnership between Fotomerchant and 36Pix – the pioneer of high-quality background removal & premium backgrounds.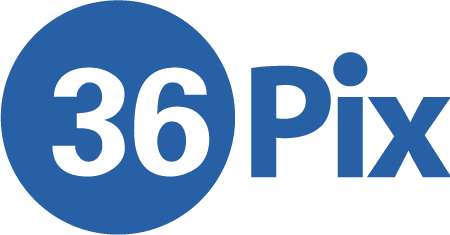 Together, we have long-term plans that will see the continued development and release of new backgrounds and new features as part of a shared vision of driving innovation collaboratively between both our companies. These backgrounds will be exclusive to Fotomerchant customers, and a brand-new set of premium backgrounds are available to customers now.
So why are we doing this? Because we're constantly innovating and listening to what our customers want, looking for ways we can make the workflow, experience and results better & faster for you. And after many conversations, there were two major pain points when it came to backgrounds.
Green Screen
Studios liked the idea of having custom backgrounds they could offer to their customers, but there were just so many issues shooting on green screen. Many had tried and since given up, deciding to shoot on traditional backgrounds instead.

So, we first set about solving the issues with green screen. We knew that studios wanted the flexibility to shoot however they wanted but always wanted. Some worked with green screen and some worked on traditional backgrounds but both wanted the option of background replacement. So, we developed our instant knock-out solution which lets studios shoot on any background they want, without needing a green screen. Fotomerchant instantly knocks out any background. It's transforming the lives of our customers. Head on over to the studio page and watch the video to learn more.


Premium Backgrounds
Studios are always looking for great backgrounds that can take photos from ok to amazing but these have always been hard to find. It's not just the number of backgrounds but the quality of those backgrounds to help you sell more to your customers. So, we reached out to the team at 36Pix and set to work on a plan to transform backgrounds for studios. We are creating quality that performs — using insights to learn about what works and what doesn't to continue to innovate and drive things forward.
We're just beginning and have a bunch of exciting things coming in the months ahead, so we can't wait to show you more. For now, though, we've got an extraordinary offer available for all new Fotomerchant customers ahead of the Fall season, which we will be discussing in more detail on our live webinar this Wednesday, 4th August at 3:30 pm EST. There are more details below.
More than just backgrounds.
A key difference in the approach will be in the development of not just the quantity of backgrounds offered, but the quality of backgrounds. Using insights collected across ongoing campaigns, both teams will collaborate on developing new modern backgrounds to be made available exclusively to Fotomerchant customers. As this partnership evolves, other exciting products and features will become available to our customers.
Better and Faster together.
Combining the development and support expertise of both the Fotomerchant and SimplePhoto teams ensures that customers will continue to receive the best workflow solution possible today and into the future with accelerated innovation and product development.
Special offer to all Fotomerchant customers.
As a special offer to all new & existing Fotomerchant customers, all 36Pix backgrounds will be FREE until October! Any studios looking to take advantage of this special offer can book a demo directly or join us for our upcoming webinar with 36Pix on Wednesday 4th August at 3:30pm EST.