As the SPAC whirlwind slows down, let's pause for a moment and reflect. Amongst the late nights, chapped lips, and speedy conversations, we achieved a lot this year. Coming in hot with our new portal and template builder features, we had loads to update you on. Paired with our tried and true features, SPAC 2023 was geared to be a smashing success, and boy, oh boy, it did not let us down. From invigorating chats with GotPhoto to Capture promotions and our Big Aussie Party, this year was a hoot. Missed out on SPAC? No worries. Keep on reading to catch up on all things Fotomerchant.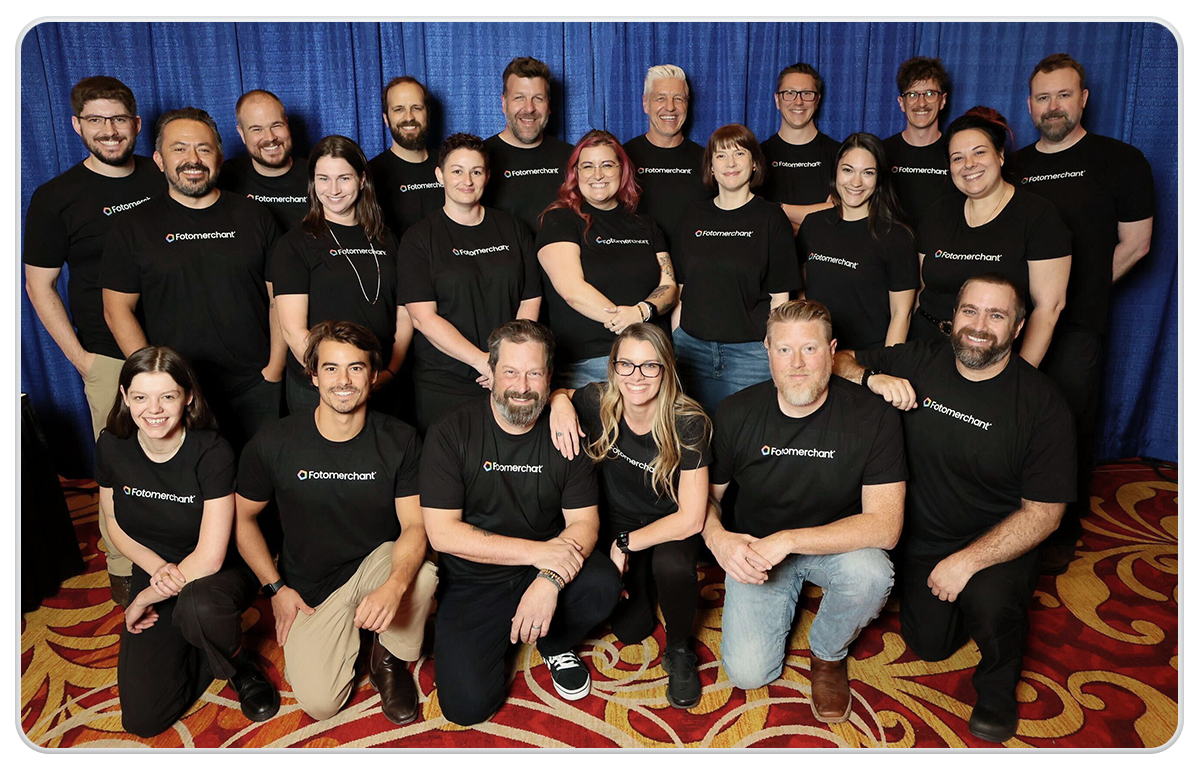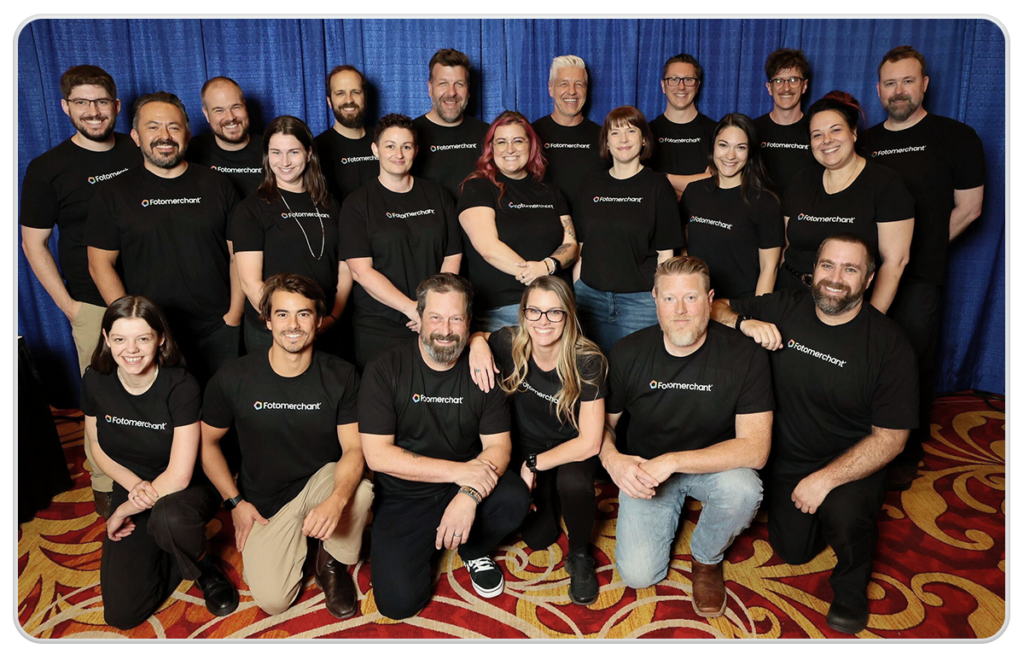 Demos, Demos, and More Demos
With an ever-growing team this year, 21 of us braced the dry Vegas air to say hello. We occupied two booths, one dedicated to Capture and one focused on our end-to-end workflow, where you could sneak a peek at a loop of demos covering Commerce, Studio, Capture, Template Builder, and Portal.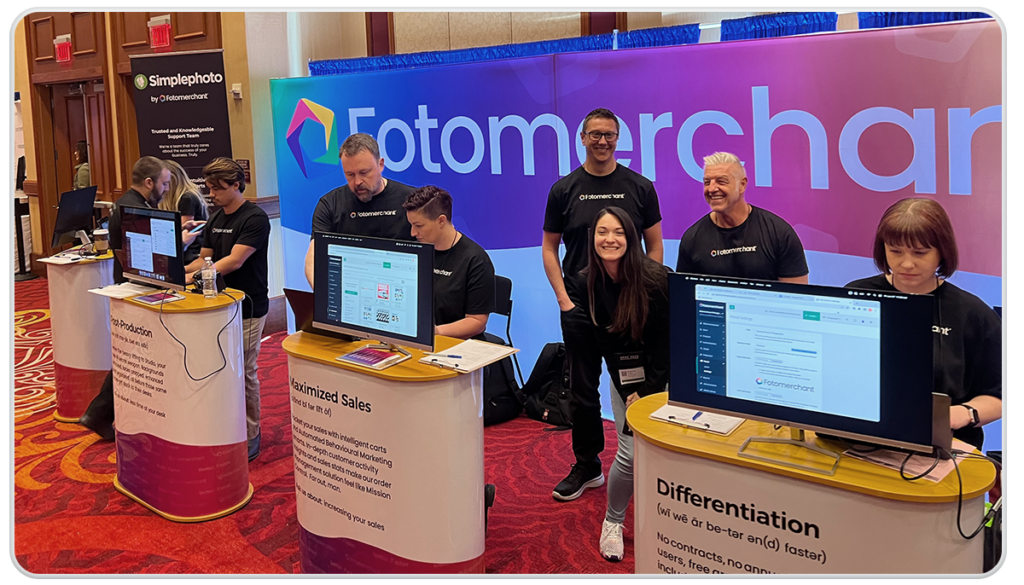 Whether you popped by the booth to stay in the loop about new features or want to chat about some of our OG classics, we were prepped to answer any of your burning questions. Let's go through some of the features that sparked the most conversation:
From click to cloud, in a flash. Never worry about transfer speeds, never lose your data, and never spend precious time uploading again. Capture images straight to the cloud. Done. Gone are the days of being tethered to the spot. Roam free without worrying about trip hazards, and extend the life of your cable jacks.

Your new AI best friend. Instant knockouts. Shoot on any background. Effortless group naming. Head-sizing and crop templates that work. Complete control for your studio.

Optimized marketing for maximized sales. Automated behavioral marketing. Track everything. Personalized order management to help you sell more.
New Features:
Template Builder/Render

Design. Render. Relax. The most flexible template builder for all your ID cards, memory mates, proof sheets, and more. Dynamic text, colors, images, and anything you can dream up. Assign designs to schools or sessions to be available in Portal or assign them to products for direct fulfillment.

The gateway to your schools. View, search, manage, and report on students. Print replacement ID cards, certificates, awards, and any other template you provide with our new template builder. School admin software and yearbook exports are a snap!
Did You Capture Yours?
If you fancied learning more about Capture, you could stroll a stone's throw away to our Capture booth. The booth was a hive of activity as we demoed our Capture device, offered our 30% off promotion, and took yearbook photos.


Promotion?! I hear you ask. Yep, this year, we offered 30% off our Capture devices. Each new customer to Fotomerchant could purchase up to five devices. This fantastic opportunity to secure such innovative technology at a discounted price led to a jam-packed capture booth. Y'all kept us on our toes! We aren't complaining; it was great to have such a reaction to our offerings. This year our Capture booth also doubled as the yearbook studio. It was great to meet you all as you gave us your most professional smile to be printed in the next SPAC issue.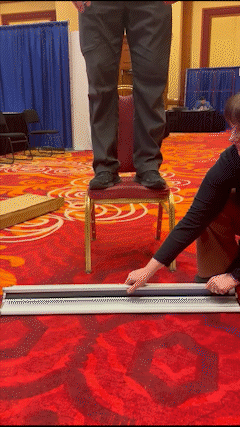 SPAC Competition
Here you also had the option to have your model moment as you posed to enter our SPAC competition. Y'all got goofy with the inflatable kangaroos and surfboard. From observation, about 40% of you mounted the kangaroo, and 30% gave it a big smooch. With a one-in-three chance to win $1000, you all got down to business.
In a highly diplomatic manner, we printed out your image and displayed them numbered at our Big Aussie party; then, a random number generator decided the winners. You had to be present at the party when the winner was drawn to win. I bet the lucky winners are happy they stuck around now!
Congratulations to: BJ Edmonds, Erika Hatfield and Pat Siemens!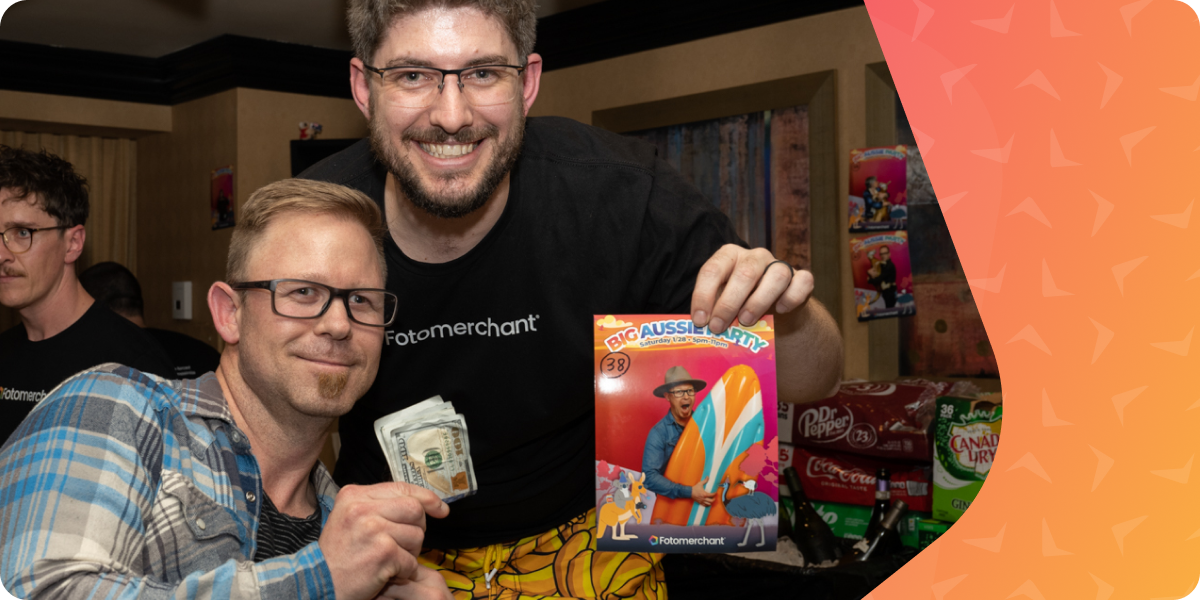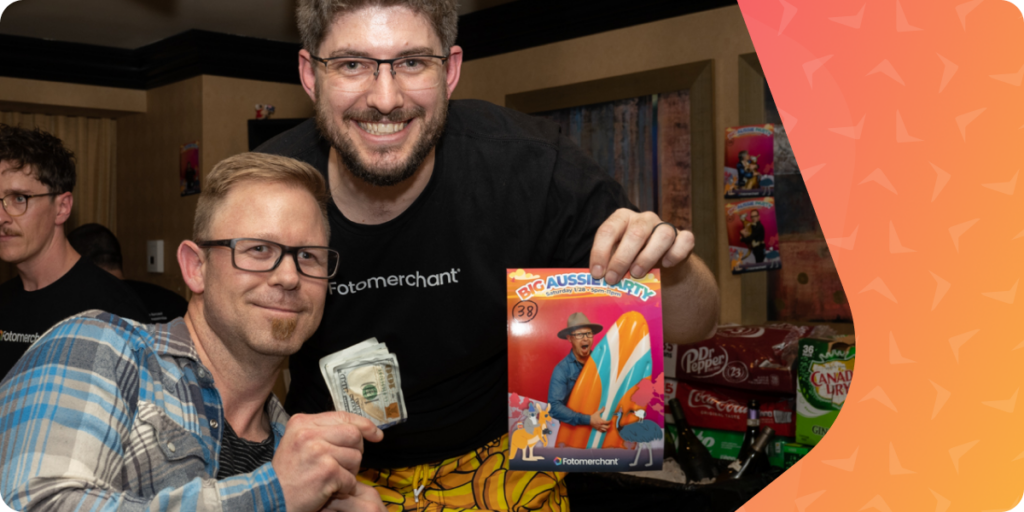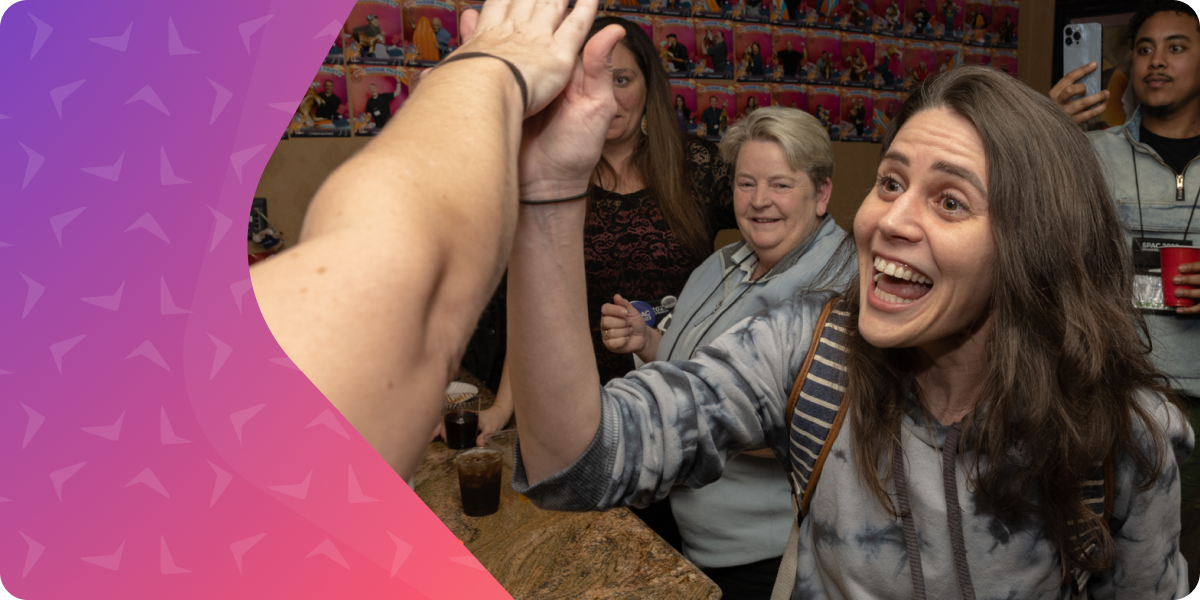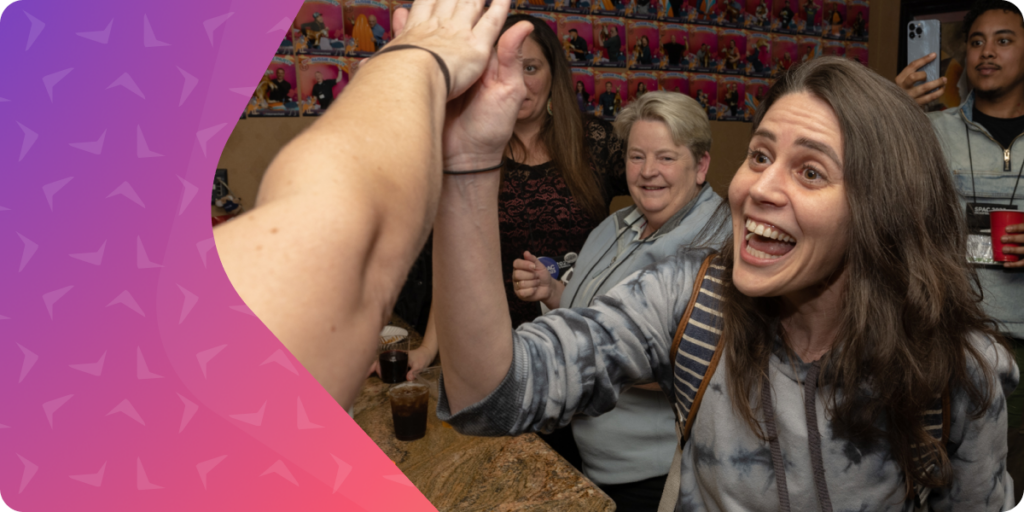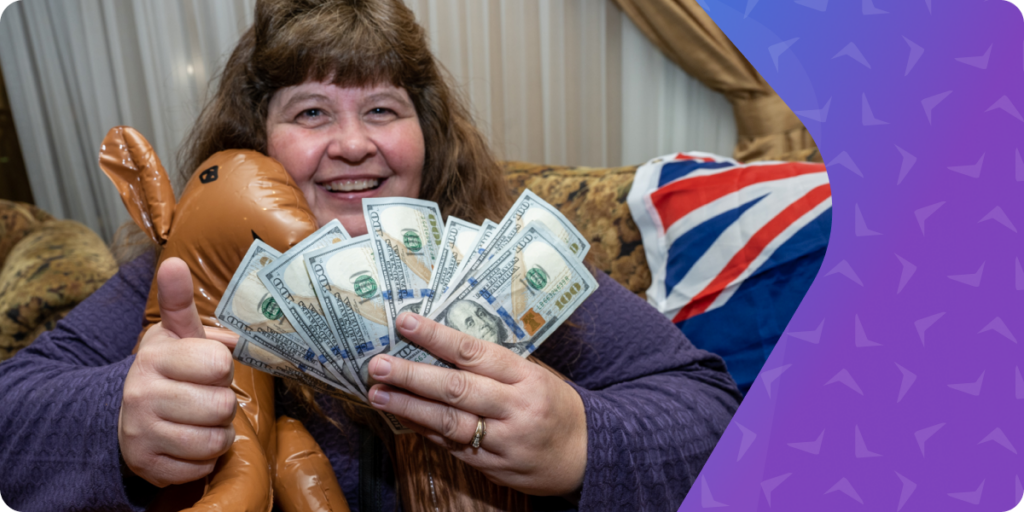 Using Technology to Help Your Studio Grow
In our venture to provide this wonderful industry with tangible value, our chat with GotPhoto was a highlight of the event. Derek Clapham (CTO of Fotomerchant) & Benedikt Greifenhofer (CEO of GotPhoto) combined brain power to contemplate the industry's future. Are studios still production businesses or sales and experience businesses? Looking at how technology can offset production so you can refocus your attention on growing your business, Benedikt and Derek had some interesting points to raise.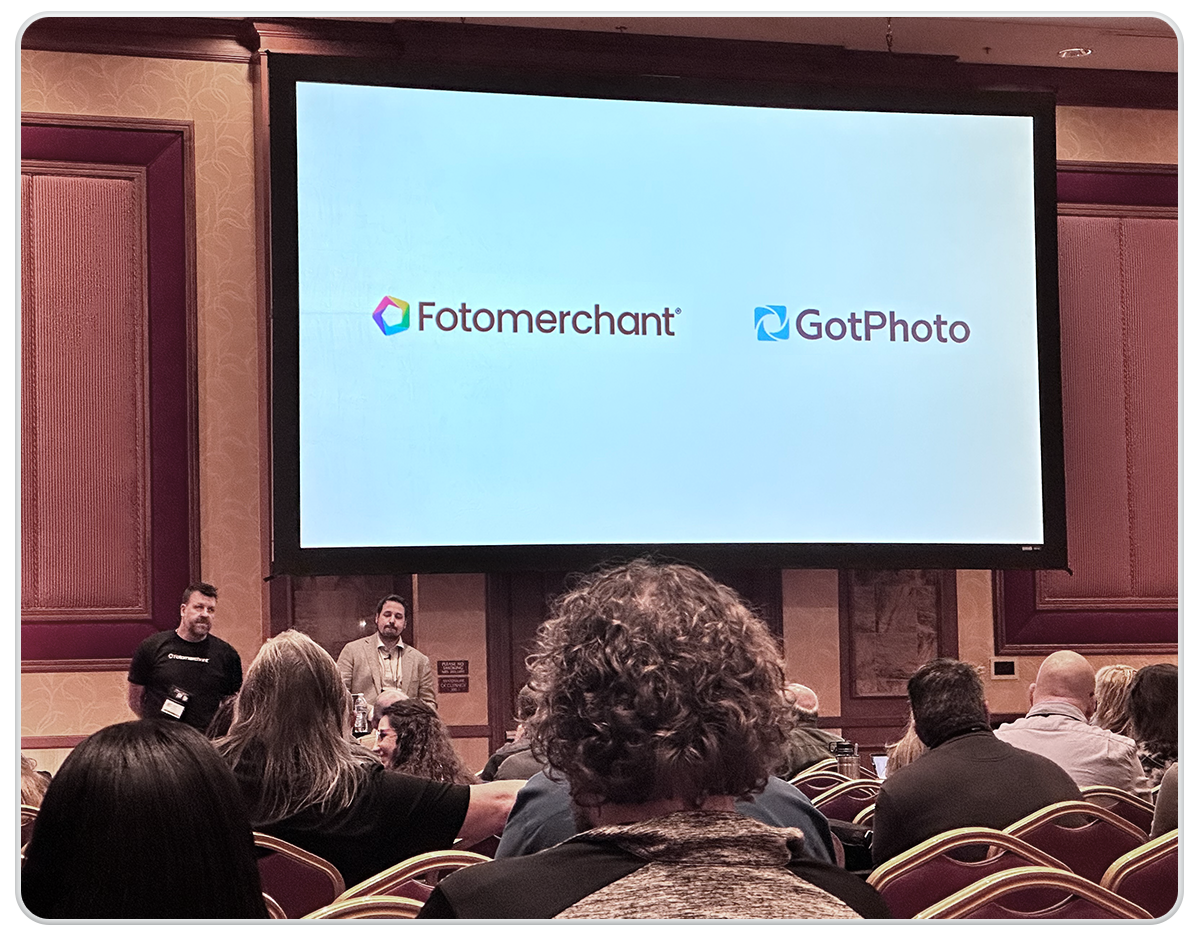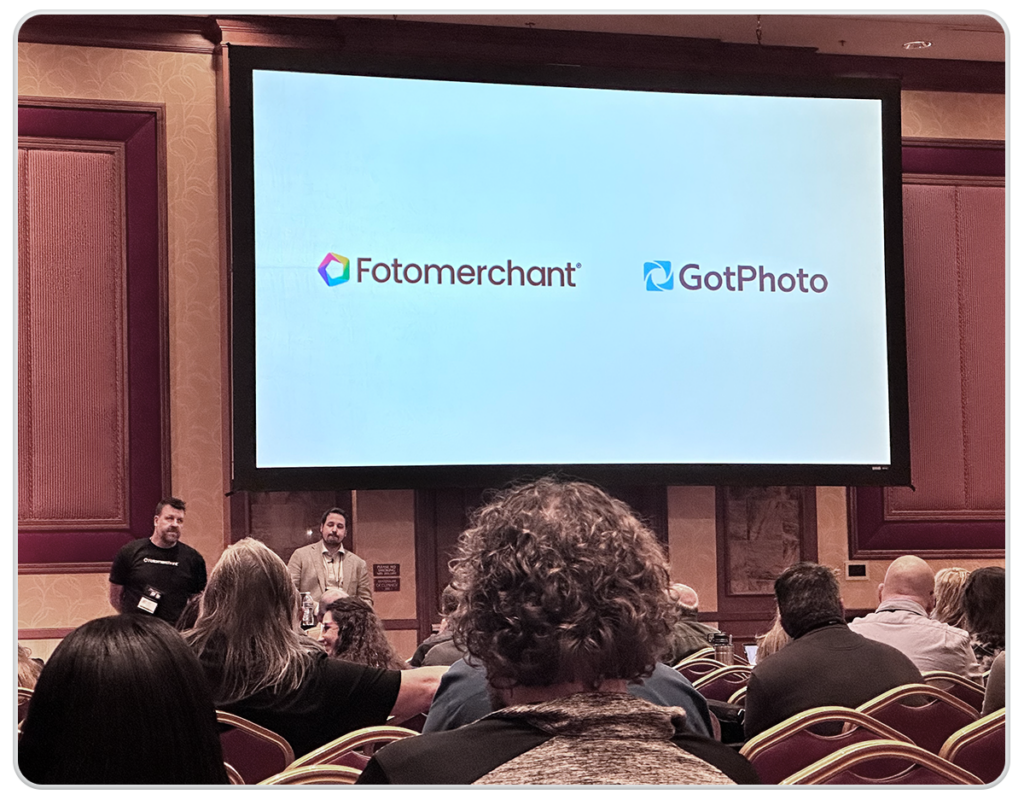 That's All, Folks
To everyone who popped by, we'd like to say a resounding thank you. Alongside the hardworking SPAC committee and volunteers, the attendees make SPAC a great success each year. This year we met a load of new SPAC attendees. It was great to see some new faces in the crowd. As for next year, we'll be there in our usual fashion, pumped and bearing exciting new features to show you. Innovation never sleeps! See you next year!