Man, oh man, collecting customer data seems to be getting trickier by the day! One of the most resounding comments we hear from studios is that schools feel uncomfortable providing student emails. So how on earth are you meant to let parents know their images are ready in this scenario? Here comes our opt-in feature to save the day! 
Our opt-in feature collects information in a user-friendly form that will help you match your images to customers and, in turn, collect those sweet customer emails.
Why Opt-In is Useful
Thanks to our easy-to-set-up opt-in pages, you can now provide schools and event organizers a direct link to disperse to relevant parents & event participants. When emails are unattainable, parents and event-goers can voluntarily opt-in by filling out a simple form. Once the emails are obtained, the skies the limit as you can market to customers previously out of reach. 
The link provided to parents and event-goers by the school or event organizers is unique to each session, meaning you can tweak the opt-in form depending on the type of job you are photographing. You can easily find your unique opt-in link in the session details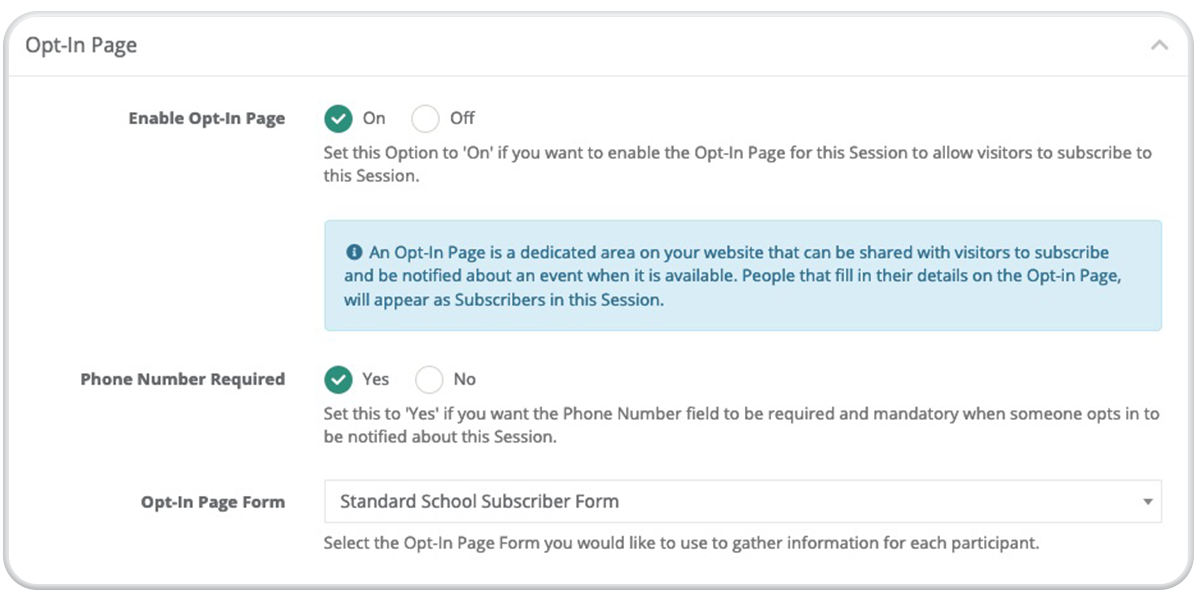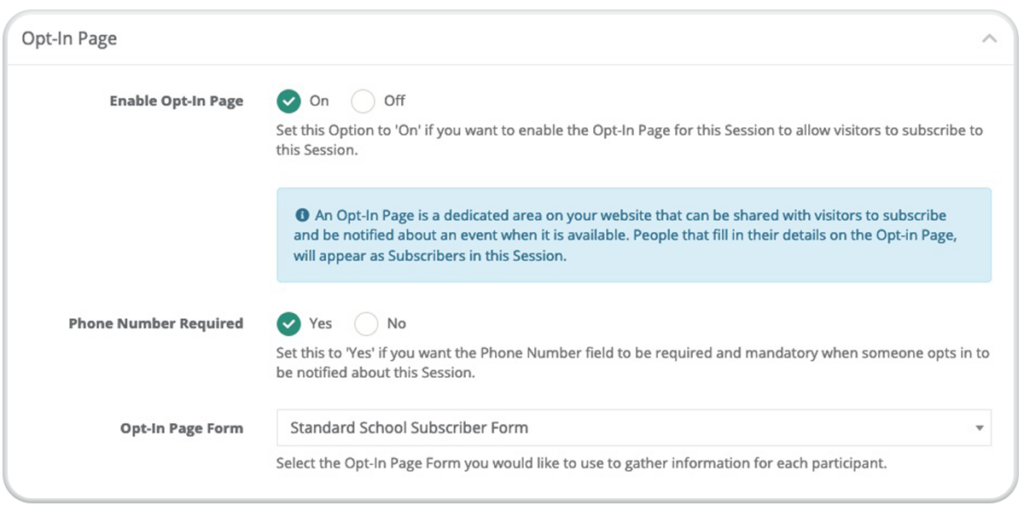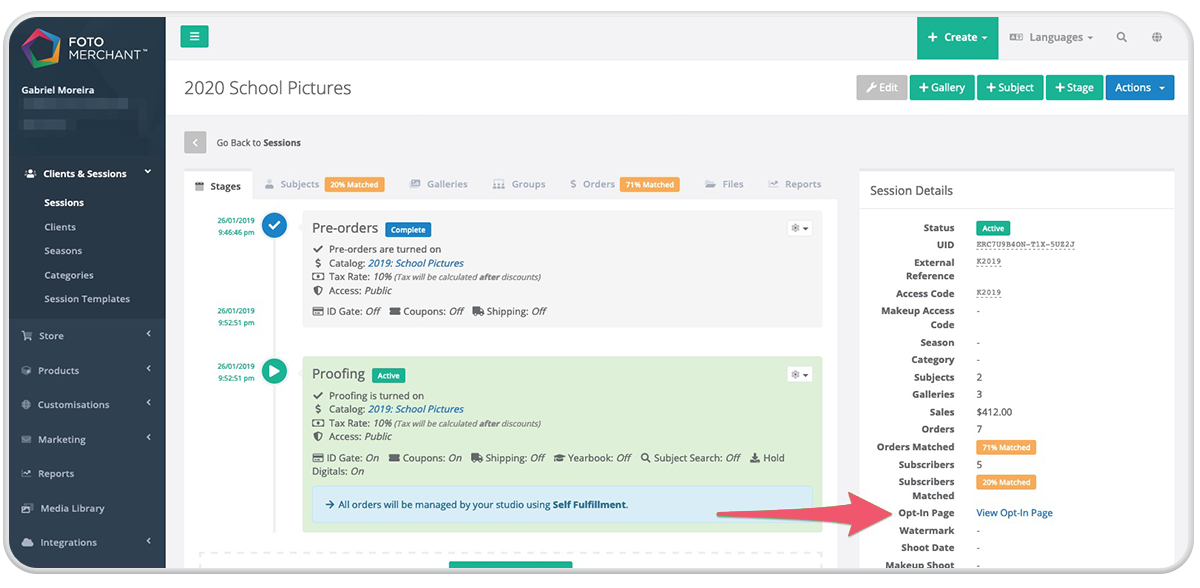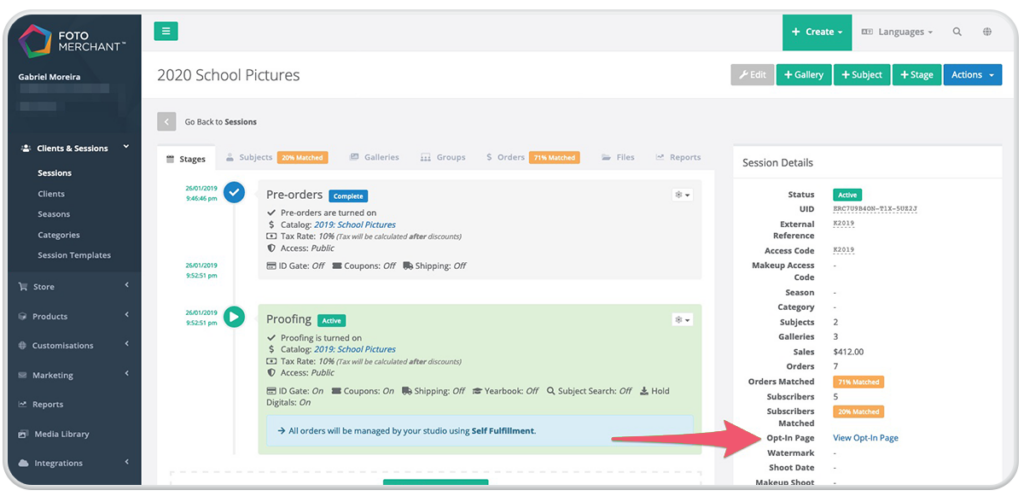 Our opt-in feature is customizable to how you would like it to function for your personal use case. 
Do you want the opt-in turned on for only a week? You can choose to leave the opt-in turned on for as long as you would like. 

Want your opt-in portal to be accessible on your home page? We can implement this faster than you can say,

"this opt-in feature rules!"

Want to collect information about the dog's name for photo day? We can absolutely account for Patches the dog to be roll-called! This is one of the best aspects of opt-in; format the data points required by your studio to allow for easier matching to the subject photographed.
On that note, let me introduce you to a fantastic user story where opt-in is implemented.
User Story
Like all good stories, this one begins with lots of dogs. One of our studios specializes in photographing dog daycare events, and yes, the photos are unbearably cute. This studio required a customizable opt-in form to match the images to their dog parents. In addition, they needed a form that captured both human and dog names while allowing multiple event participants to be added (the more dogs, the better!).
This studio had the event organizer send out the unique opt-in link, which brought the dog parents to a simple and easy to interpret web page form. After filling in the form, they were subscribed. Yipee! The studio could now see the subscribers pile in.

After the cute dog photos were imported, the studio was quickly able to match the subscriber information to the images using our matching feature. Our clever system of pre-filling matches sped up this process using the data provided. So, no more endless scrolling to find names.


This user case is slightly different from photographing humans, as the studio can make their dog galleries public. Cute dog pics for everyone, yay! The opt-in page was also made public to allow day-of standbys to opt into buying dog pictures as well. This, of course, can be hidden from your homepage if your situation requires it. We can also limit the time frame for subscribers to opt-in by linking the form to a durational stage. 
We are all about customization here at Fotomerchant. Make opt-in do the work for you in a way that works for your studio.
Email Marketing
So how will the subscribers know their images are now online? When you are ready, and your subscribers are matched, all you need to do is click a button. I wish everything in life was solved with the press of a button! The triggered email has a direct button link straight to the customer cart and includes a photograph of the subject in the header image to help encourage click rates.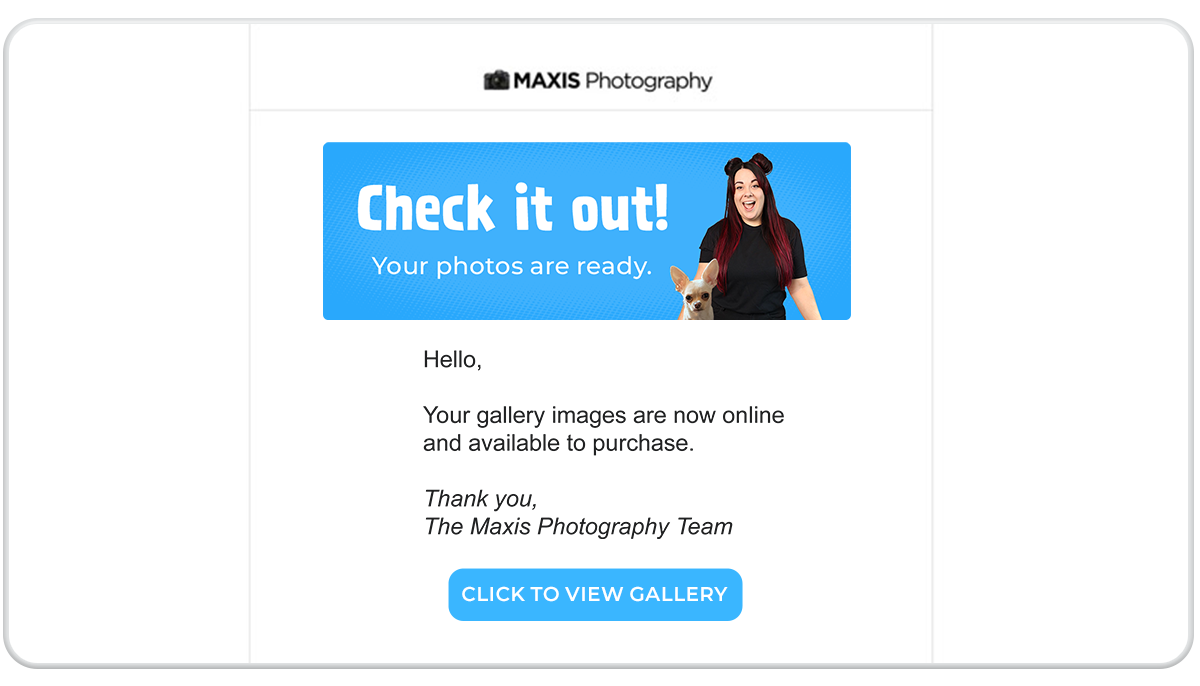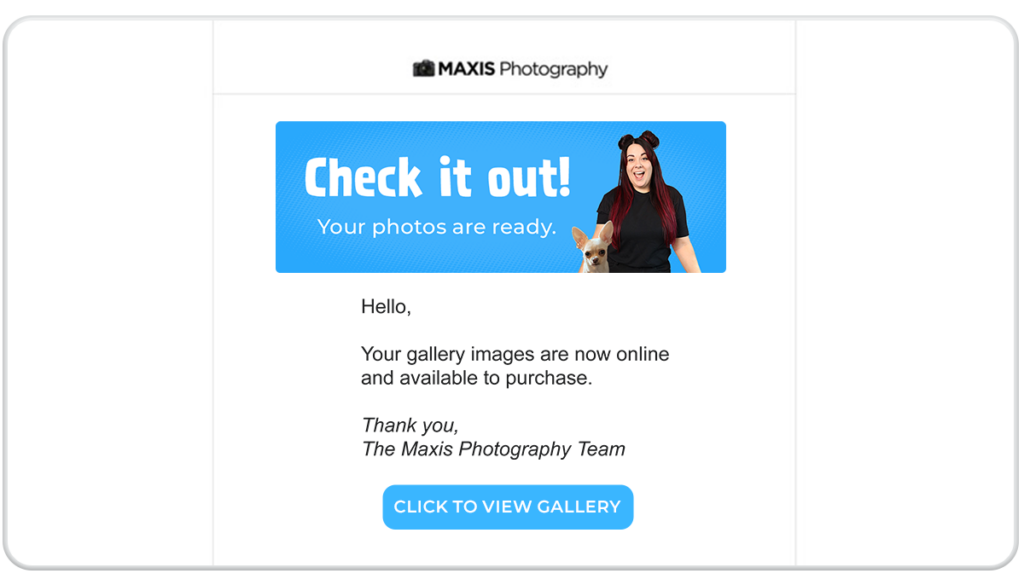 One of the significant aspects of having subscribers opt-in is capturing customers' emails you would not usually be able to harness. In addition, we can export these subscriber emails and use them for future marketing promotions and last chance gallery reminders. So snap up those extra emails and create a marketable database. 
From customizable forms to customer marketing, the opt-in feature is a universe of its own. Filling the gap between you and your customers, the feature allows you to get your photographs out there while avoiding the usual blockades. With the swish of a simple link sent via your schools and event organizers, gain access to parents, students, sports players, graduates, doggy parents, and any other living creature who wants a photograph. Reach out today to find out how our opt-in feature can make your studio's workflow better, faster, and a lot easier.