There are two types of events happening during your low periods that you can capitalize on as a school/sports photographer. While you might shy away from it because it takes a lot of work to deliver a good experience for your customers, we have better, faster ways for you to do it.
Awards Nights/Graduations/Convocations along with Proms/Formals/Dances are excellent revenue-increasing opportunities for your business. Using Fotomerchant's Capture solution opens up new workflow automations that can streamline your process, improve your customer's experience, and add a wow factor to your business. You already have a relationship with the school/university/sports club, so why not use your Capture device in the off-season to generate some new income streams for your studio? 
First, let me tell you about a personal experience I had not long ago (and remember that this is the most common way of delivering photos for these events). My wife won a Dean's award at her university, so she and I were invited to an awards ceremony where a hired photographer took our photo. It took weeks before we saw the pictures, and it took me over an hour to scroll through all the images to find the ones I actually wanted. I intensely disliked that experience, and now I want to rid the world of this type of terrible customer experience.
So how can it be done better and faster?
Fotomerchant's Capture solution uploads photos in real-time via a dedicated cellular connection (wifi also available). Once the images are in our cloud platform, Fotomerchant automatically sorts out personal galleries for event guests. These personal galleries are immediately accessible on the guest's smartphone and can be customized to include branding, image watermarks, messages, and a shopping cart. No more waiting to view photos days later once the excitement has worn off, and no more sorting through other people's photos; your customers will be taken directly to their images with no other distractions. The best part for you? When the event is over, so is your work. All of your post-processing work has already been done using AI and automations.
No two events are the same, so you'll be glad to know that we have a plethora of customization options and features. Let's use a prom night and an awards ceremony as examples to show how you can achieve a better, faster result using some of the various options available with Fotomerchant's Capture solution: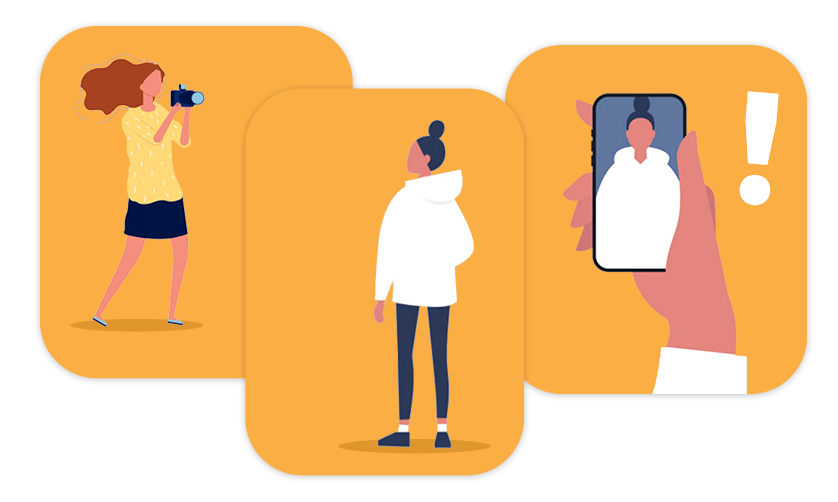 Pre-Paid Prom Night Using Facial Recognition
For this event, the school has paid you upfront to photograph the event and then provide photos back to the school and the attendees as soon as possible.
Using the same Capture device that you've been using for school photo days, you can roam the event as much as you like (you're not tethered to a laptop), taking photos. Each photo you take will be uploaded in real-time, automatically enhanced using AI, and sorted into personalized galleries for each person who registers. Then, within seconds, that person will receive a text message with a link to view their personal photo gallery in any web browser. The school will also receive a Dropbox folder which includes a copy of all photos taken that night. 
Here's how easy it is to do all that:
Create an 'Event' via our handy web console and select what features you want turned on. For this one, we'll choose Photo First Mode, Customisable Registration Form, Facial Recognition, SMS messaging, Auto Image Enhancement, and Dropbox integration.
Allow attendees to register their selfie to be used for automatic matching of their photos to their personal gallery.
Roam the party taking photos and enjoy seeing the attendees' faces light up when they get their pictures in their gallery in real-time!
Awards Night with Speculative Sales & No Attendee Information
You've been permitted to take photos for this event, but you aren't being paid to be there. You are relying on sales to cover your costs and make a profit. The university has not provided you with any class lists or personal information about the students (and to keep things different from the other example, we won't use facial recognition or our registration form).
For events where you don't have any personal information but want to give event attendees access to their own personal gallery of photos in real-time, you can create your own "Gallery Cards." Gallery Cards look like branded business cards with a unique QR code on the back. They can be scanned by a Capture device to add images to a gallery and then scanned by a customer for instant access to their gallery from the privacy of their device. Gallery Cards are designed to be an all-purpose solution for many situations.
Using the same Capture device you've been using for school photo days, you can run a photo studio or roam the event as much as you like (you're not tethered to a laptop). Each photo you take will be uploaded in real-time, protected with a watermark, and sorted into personalized galleries for each Gallery Card. Then, within seconds, images will be available for purchase in Fotomerchant's fully featured Commerce online shopping cart.
After completing a mini photo session with an attendee (or group of attendees), you'd simply scan their Gallery Card/s or give them a new card. They can scan the QR code and instantly view and purchase digitals and prints from the Fotomerchant Commerce shopping cart on their phone. They can also return to you later during the event to get more photos which you can easily scan onto their original gallery card so all their images will appear in the same place and be ready for purchase while the event is still fresh and exciting!
Here's how easy it is to do all that:
Order your custom branded Gallery Cards in advance via our handy web console. While you're there, create an 'Event' and select what features you want turned on. For this one, we'll choose Photo First Mode and Fotomerchant Commerce Integration.
Allocate images to personal Gallery Cards in real-time by scanning a new or existing Gallery Card after each batch of pictures you take. 
Enjoy hearing the exclamations of joy from the attendees' when they get their photos in their own personal gallery in real-time, and your outburst of delight when you start seeing the sales revenue flowing in via Stripe!
As you can see, with a few clicks inside the Capture Console, you can set up your Events to use Fotomerchant Capture and its powerful automation to take the work out of these workflows. 
Contact us today to spare your customers from the lousy experience I had with my wife's award ceremony photos and start using the powerful features available with Fotomerchant Capture.